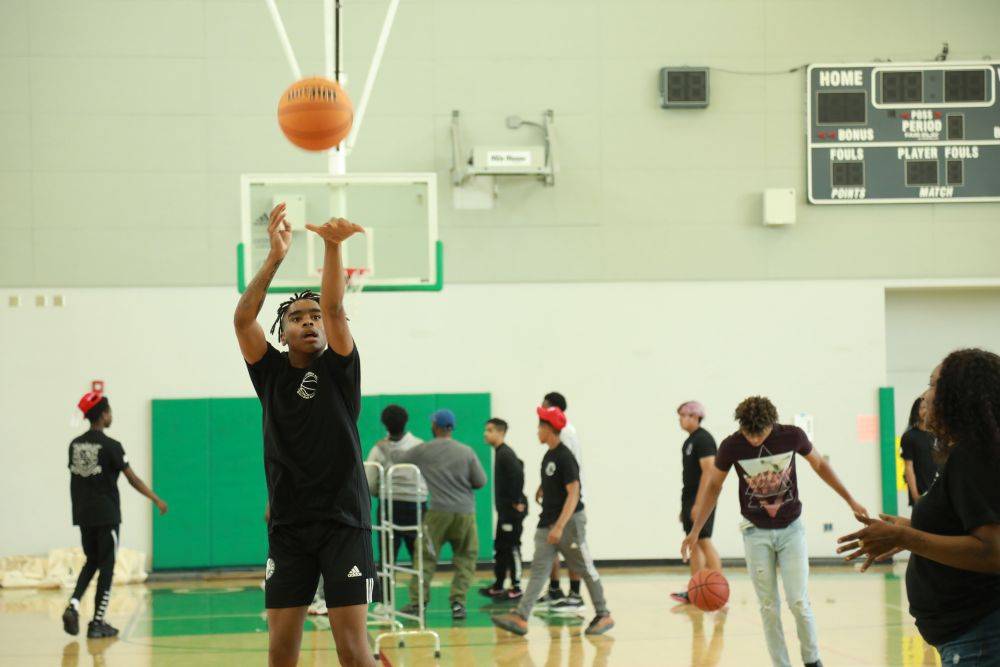 On 5.18-5.20, Susan Miller Dorsey High School hosted an all-star game themed tournament. The tournament included a 3 Point Contest, Dunk Contest, Skill Challenge, and a Students vs. Staff Basketball Game.
The purpose of the event was to boost the morale of the students who were returning to school after a year of remote learning due to the Covid pandemic. The children had to meet academic and behavioral requirements to participate in the basketball challenges. The students needed a 3.0 GPA to take part. The community event was designed to encourage student participation, exercise, and engagement.
Shoe Palace contributed to the event by providing swag bags, food and created custom tees for those in attendance. Shoe Palace gift cards were given to the winners of the Students vs Staff Game, the Dunk Contest, and other activities at the Susan Miller Dorsey High School all-star game themed tournament.