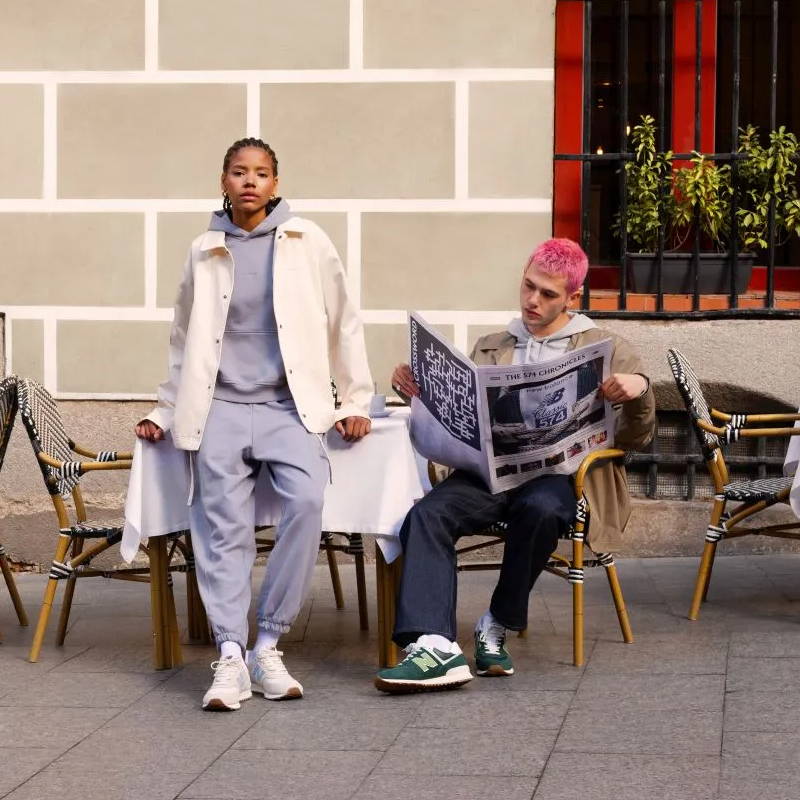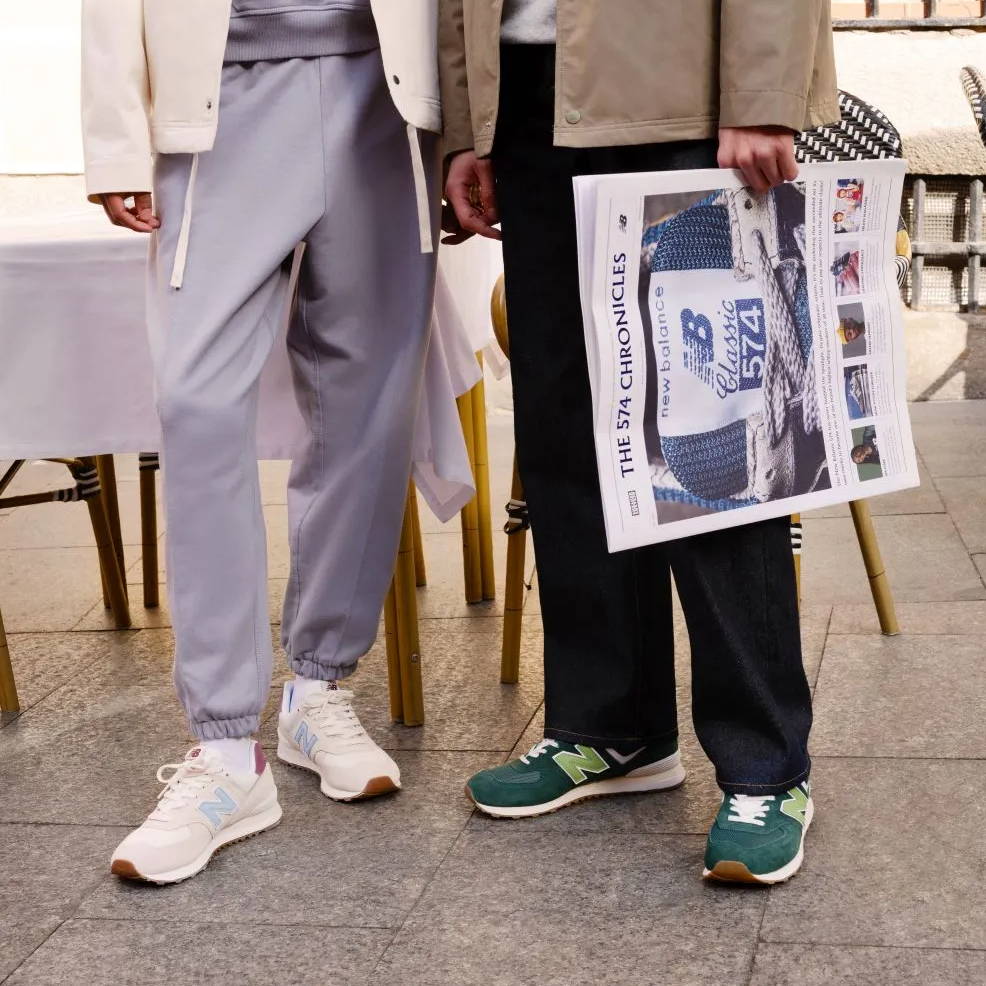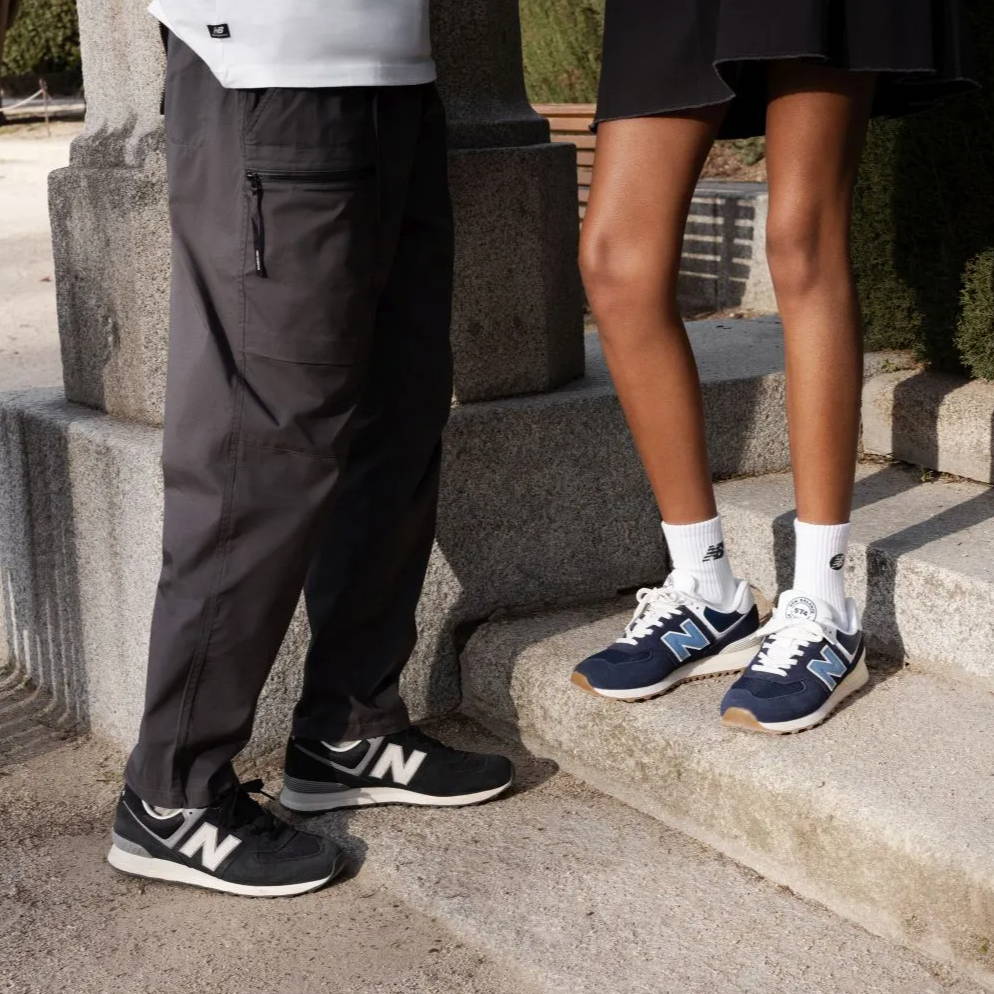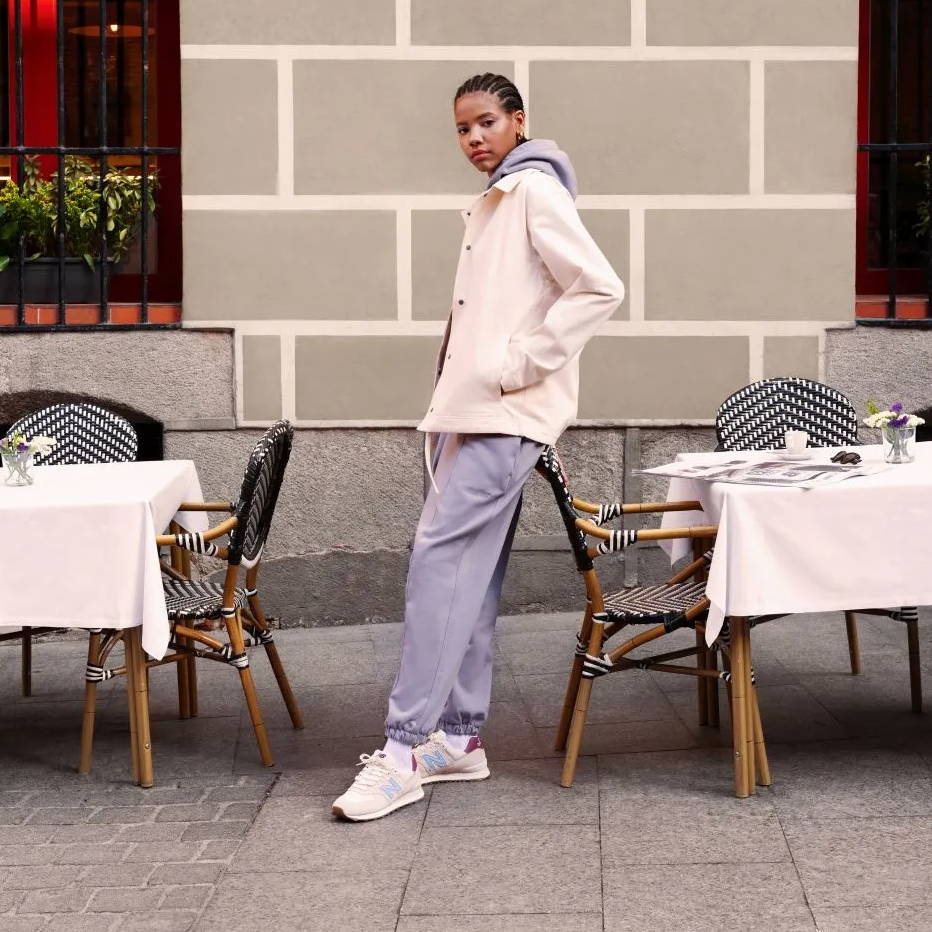 New Balance is a leader in the athletic footwear space. From the beginning New Balance has been committed to performance, style, and a comfortable fit. Learn about the 574 below.
574
The 574 was never meant to be an icon. New Balance built the 574 to be a shoe you could depend on. It was conceived as a sturdy shoe that could be worn a lot of different ways. It wasn't envisioned as a shoe that would change the game in terms of technology or style.
Low Key
The low key style and unpretentious versatility of the 574 has led to it becoming an all time great for New Balance. The 574 was a uniquely versatile mix of new, different, uncomplicated, rugged, durable, and comfortable. That mixture has allowed the New Balance 574 to become a global icon. It helps the 574 that it is offered in full family sizing – so everyone can enjoy them.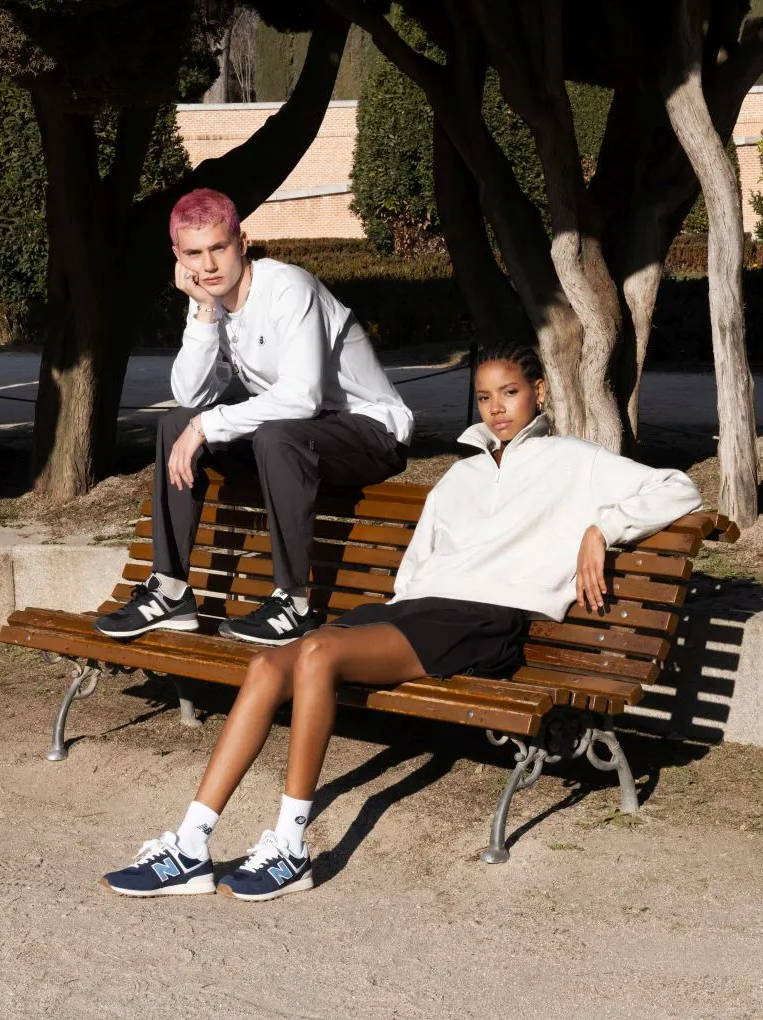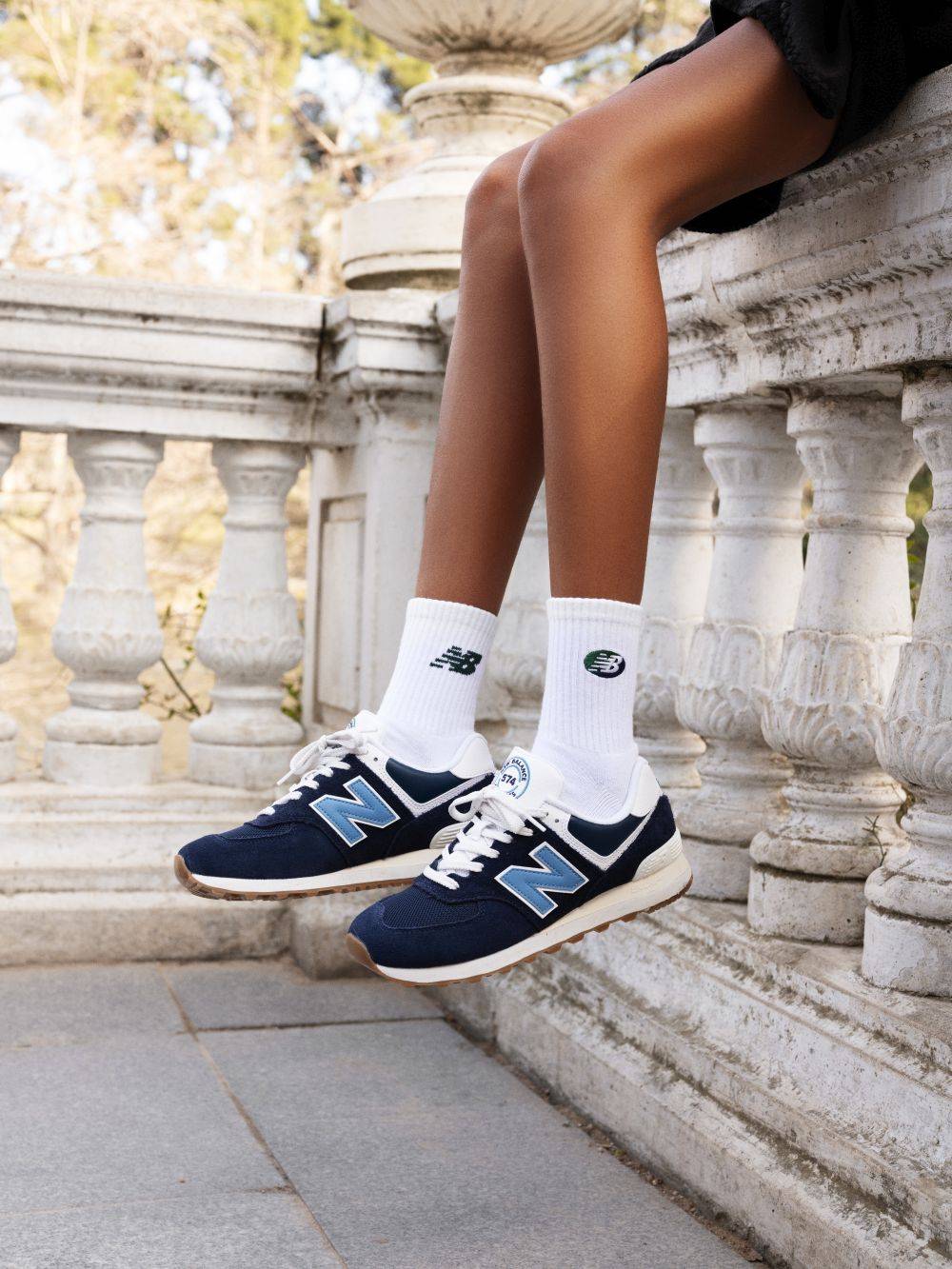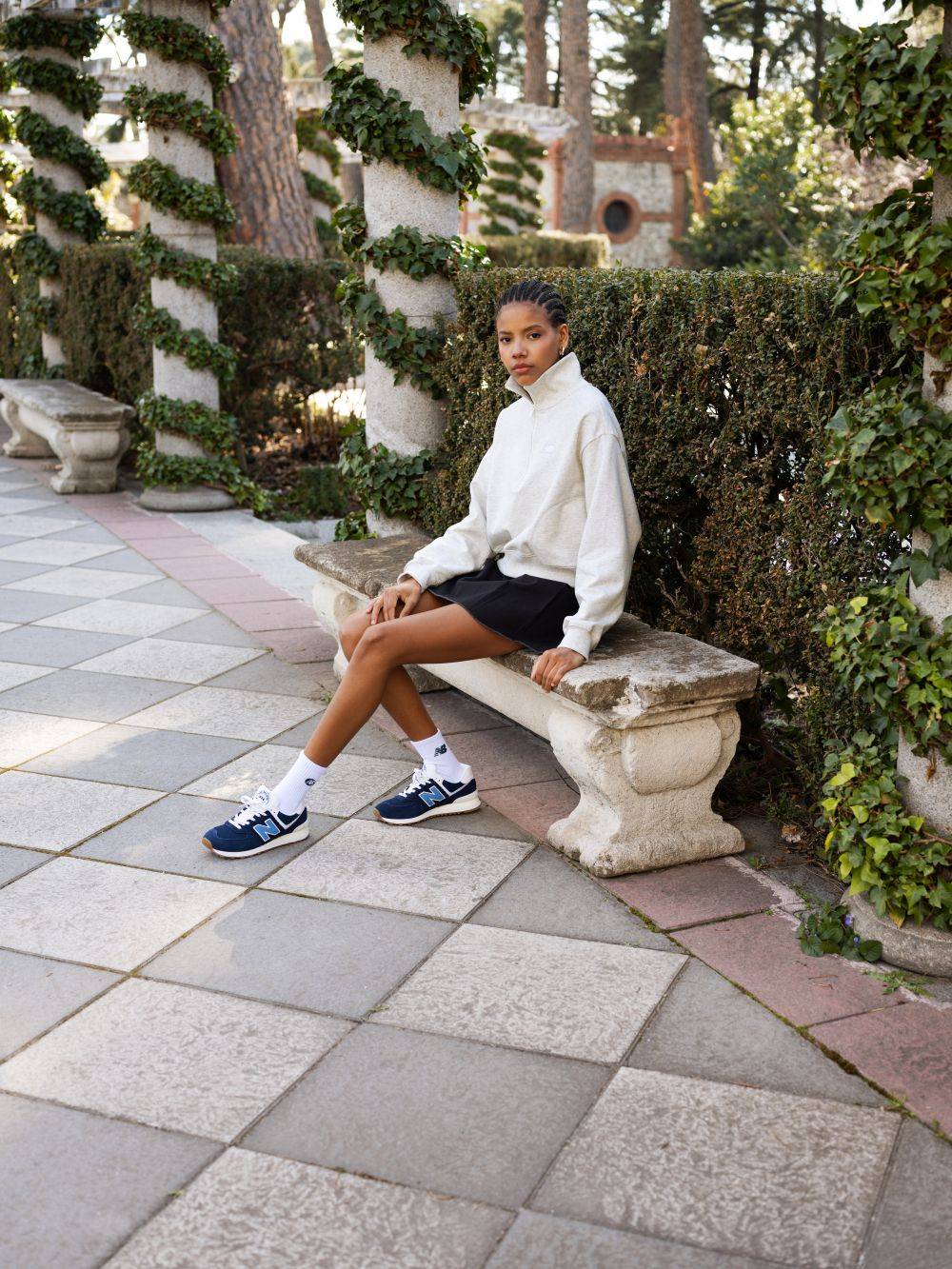 Features
Suede and mesh are featured on the upper of the 574. The vamp, collar and tongue mesh are made of 100% recycled polyester. All day support is offered via midsole cushioning and a durable polyurethane rim.
Shoe Palace & New Balance
New Balance is one of the most recognizable, and well respected brands, in the shoe and fashion communities. Shoe Palace has always had a strong and collaborative relationship with New Balance. They appeal to the whole family with a wide range of products for men, women, and children – which makes them a perfect partner for a retailer. New Balance has been a staple at Shoe Palace stores, and easily one of our most asked for brands, from the start. Their current partnership with NBA star Kawai Leonard, and with the popularity of the 574, 327, 991 and the 997 styles rising, New Balance is a brand that is not slowing down. Shoe Palace looks forward to a bright and collaborative future with New Balance.
You can find the 574, and other New Balance styles, at Shoe Palace stores and on shoepalace.com.
- Adam C. Better