Ja Morant is one of the most electrifying players in the NBA today. Nike is recognizing the greatness of Ja by giving him his first signature sneaker. The Nike Ja 1 "Day One" launches at Shoe Palace retail locations on April 19.
Ja
At 6'3, Ja is a point guard who can do anything on the basketball court. His handles and court vision are at an elite level. What really makes him special is his athleticism. His speed is second to none on the court, he can get from point A to B in a flash. What makes Ja a regular on social media and YouTube mixtapes is his explosiveness when attacking the rim. His dunks are some of the best and most ferocious of all time. His elevation and hangtime are seemingly limitless. Ja Morant is one of the most exciting and talented players in the NBA. There seems to be no limit to what he could accomplish in the league, whether it is MVP trophies or championship rings. The future of Ja Morant is extremely bright.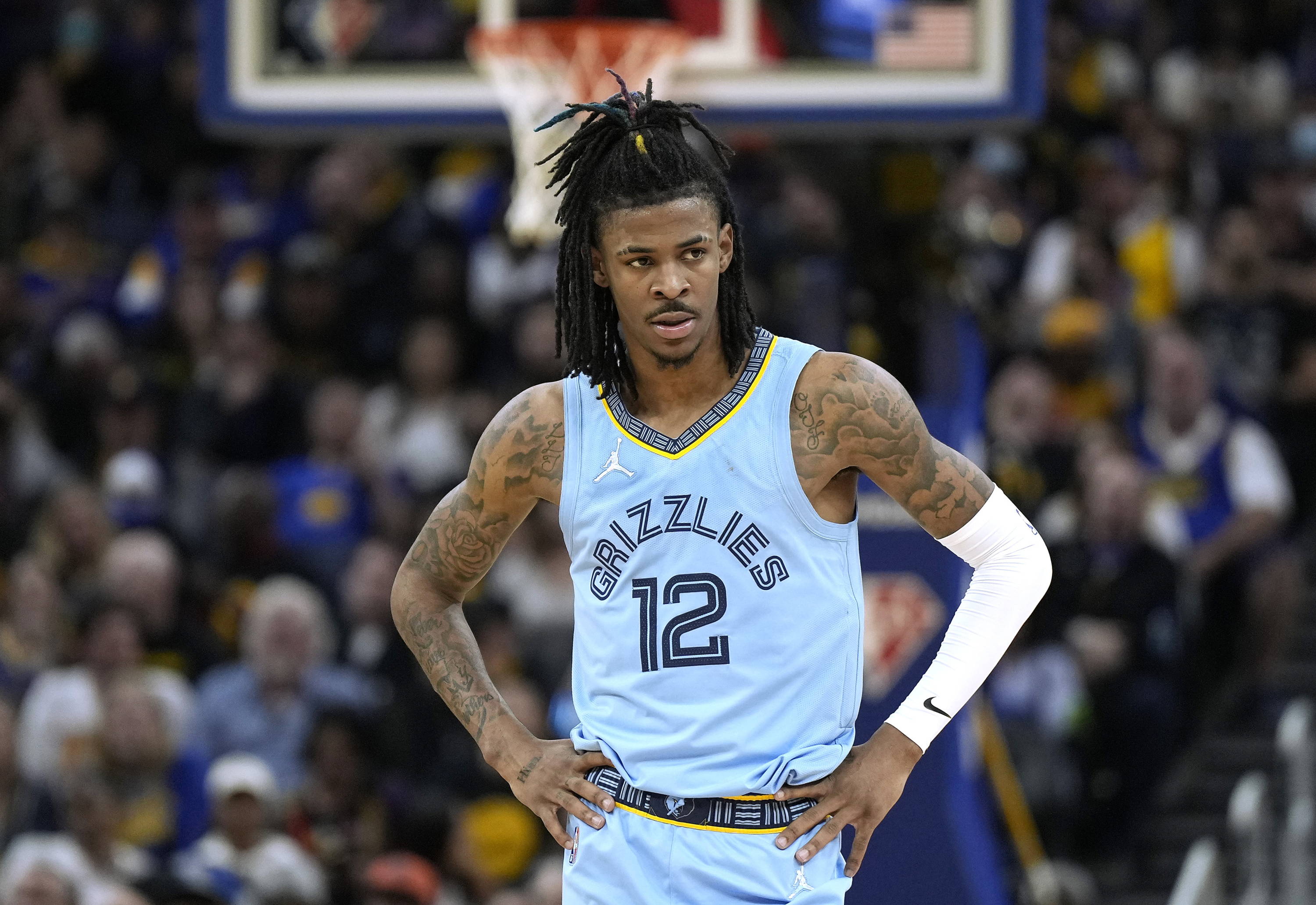 Nike Ja 1
Nike is entering a new age of superstar endorsers. Nike's top basketball athletes, Lebron James and Kevin Durant, are elder statesmen in the league today. Ja Morant represents the next generation of superstars for Nike.
The first colorway for Ja and Nike to get an official wide launch is the Ja 1 "Day One." The Day One is tied to Ja's underdog persona and the mentality he has regarding proving his critics wrong. The light blue color pays homage to the young star's blue collar mentality.
The official color scheme of the Day One is Cobalt Bliss, Citron Tint, Hot Punch, Medium Soft Pink, and Diffused Blue. The upper of the shoe is light blue and the silhouette has gradient Swoosh logos across the sides. There is a "I Am 12" graphic on the heel. A yellow midsole and pink outsole are utilized. The shoe is constructed and designed to fit Ja's game. The shoe features an ideal fit for quick directional changes and explosions off the ground.
The Future
Ja Morant has achieved a lot in his short career. Largely because of Morant, the Memphis Grizzlies are currently contenders. It would not be a stretch to believe that Morant could be the best player in the league within the next 5 years. The Nike and Ja partnership is just getting started and it will be exciting to see what they create as a pair in the future.
You can find the Nike Ja 1 "Day One" on shoepalace.com this April 19.
- Adam C. Better