Jimmy Butler is one of the fiercest competitors in basketball. His life story is a unique one. Learn more about Jimmy Butler below.
On His Own
Butler was raised on the outskirts of Houston. He had no father in his life. His mother would kick Jimmy Butler out of the house at the age of 13. For years, Butler couch hopped from one friend's house to another. He was finally taken in by Michelle Lambert, the mother of one of Jimmy's friends. The Lambert family already had seven kids, but they still welcomed Jimmy with open arms. Jimmy Butler's life started out difficult. Being homeless for many years as a teenager might have hurt his growth as a basketball player. He had the talent and mentality to be a star, but his game might have suffered early on from a lack of stability in his personal life.
Underrated
Butler went through high school being an unknown basketball player. He would play for a Junior College before transferring to Marquette. Butler would be selected in the first round, pick 30, in the 2011 draft by the Chicago Bulls. When Butler made the NBA, not a lot of fanfare followed him.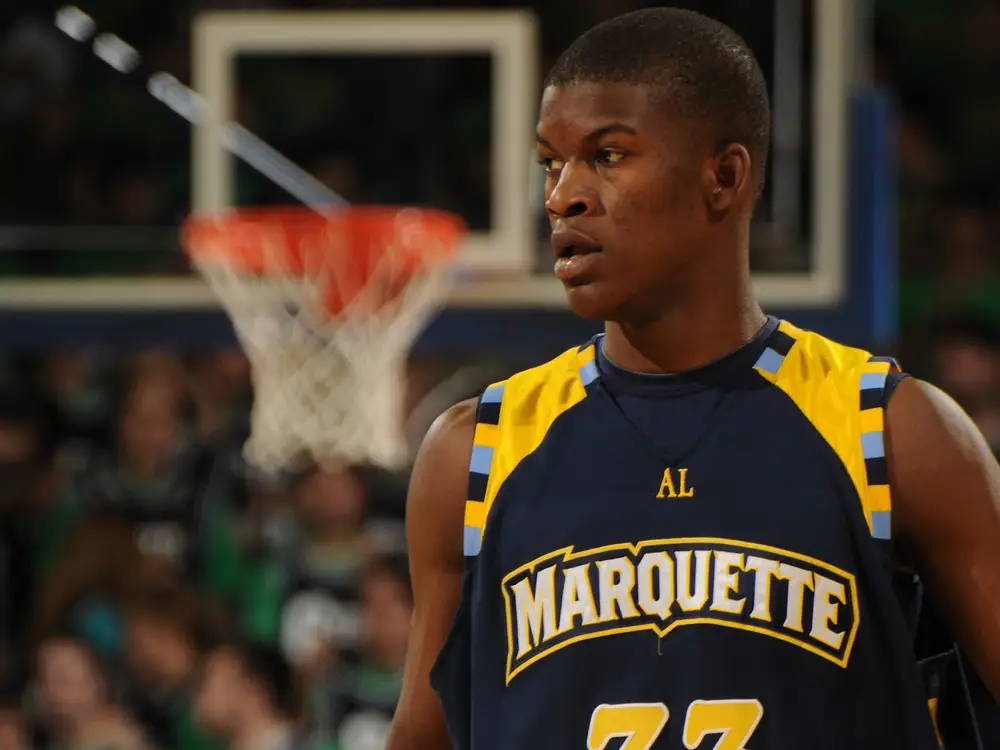 Jimmy Buckets
It didn't take long for Jimmy Butler to prove he belonged in NBA. He played for the Bulls from 2011 to 2017. In that time, he established himself as an all-star level player. Jimmy was able to score on the court in a variety of ways. He was a tenacious defensive player. The most important piece of Butler's game was his competitiveness. Butler was not afraid of any player or team. He always gave 100% on the court.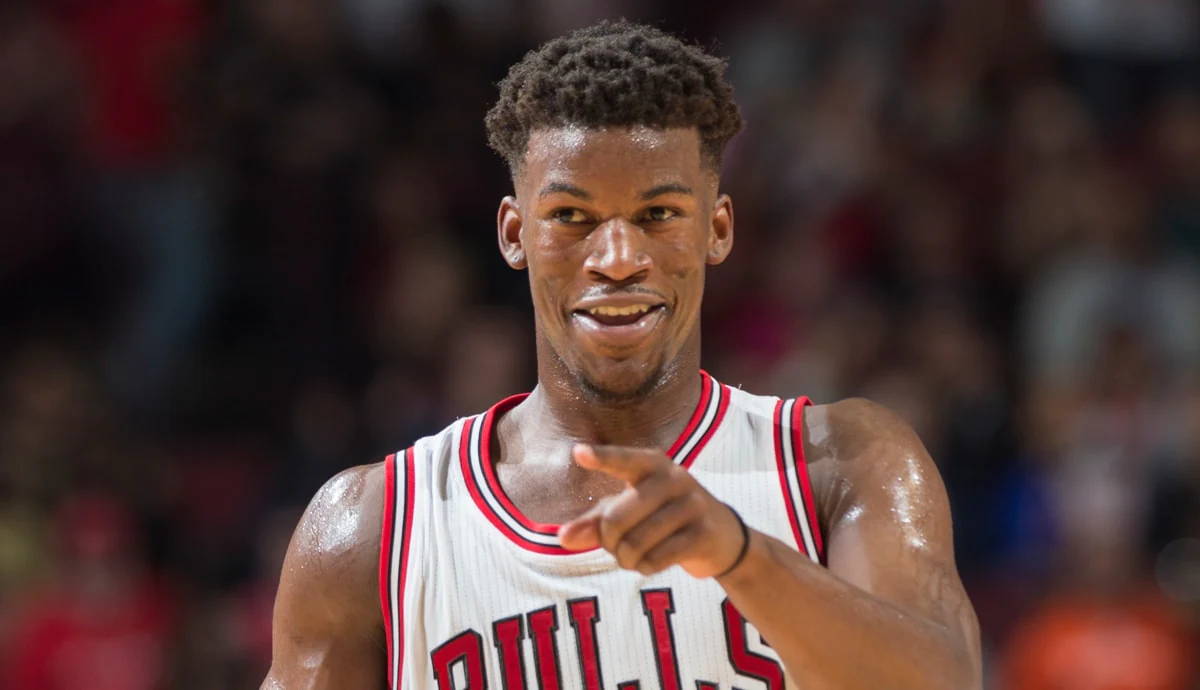 On The Move
Butler's time in Chicago would end when he was traded to the Minnesota Timberwolves. He only played for Minnesota from 2017 to 2018. Butler struggled to mesh with the young core of players the Timberwolves had on its roster. The Philadelphia 76ers would acquire Butler in 2018. Again, his time in Philadelphia would be short lived. Butler would quickly be traded to the Miami Heat in 2019.
The Heat Is On
Butler's time in Miami has produced some of the finest moments of his career. The Miami Heat's culture seems to match up perfectly with Butler's fiery spirit. Butler would join the Heat in 2019. He would lead the Heat to the Finals in 2020, but they would be beaten by the Los Angeles Lakers and LeBron James. Butler showed on basketball's biggest stage that he was an elite talent.
Now…  
Jimmy Butler has helped the Miami Heat remain contenders every year he has played for the club. He is an underrated player that truly competes in every game. Butler's story is an inspirational one and shows the power of persuasiveness.
- Adam C. Better