Scottie Pippen is one of the most accomplished and versatile basketball players of all time. Pippen could do it all on the court. He helped the Chicago Bulls win 6 Championships in his illustrious career. Pippen's career is often overlooked, since he played alongside THE GOAT, Michael Jordan. His signature sneaker series with Nike is one that doesn't get the fanfare and acclaim of other sneaker lines. The sneaker series is quite similar to Pippen's playing career in that way.
The One
Pippen would wear Nike shoes for a long time before getting his own signature line from the brand relatively late in his career. He received his first signature shoe in 1997. By 1997, Pippen was already a multi-time NBA champion and perennial all-star. Pippen would wear the 1 throughout the 96/97 season. He famously wore the shoe during one of the most iconic basketball games of all-time, "The Flu Game."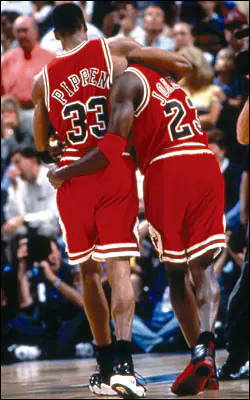 Materials
The Nike Air Pippen 1 featured a full length Phylon midsole and a visible Air Max unit. The shoe featured a full grain leather upper. The most iconic colorway is red, black, and white. That scheme perfectly matched the Chicago Bulls colors and Pippen wore the colorway during The Flu Game. The Nike Air Pippen 1 was a high top and chunky basketball sneaker that perfectly captured the 90s basketball aesthetic.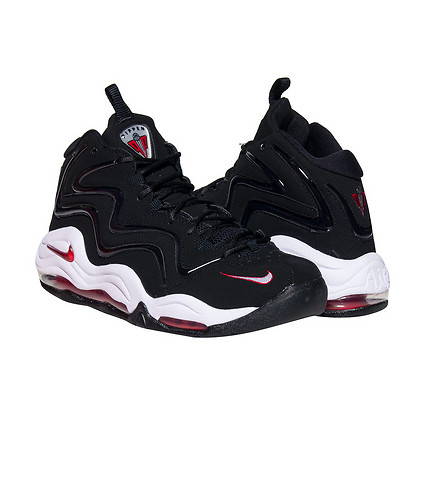 Walk On
Scottie Pippen received very little hype and interest during his amateur years as a basketball player. He was a walk on at the University of Central Arkansas. Pippen quickly became one of the best players in college basketball. Pippen was born in Arkansas, and he was one of 12 children. Being from a small town, and coming from a large family, it was easy for Pippen to be overlooked. But eventually Pippen's talent was too impressive to continue to overlook. He was selected as the fifth pick in the 1987 draft by the Chicago Bulls.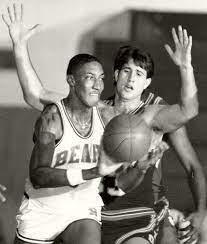 One of the Best
Scottie Pippen is a member of the Hall of Fame and was named one of the NBA's 50 Greatest Players. He is easily one of the top defensive players of all time. Scottie Pippen is often ignored when the all-time greats are discussed, but Pippen is one of the best to ever play the game.
- Adam C. Better