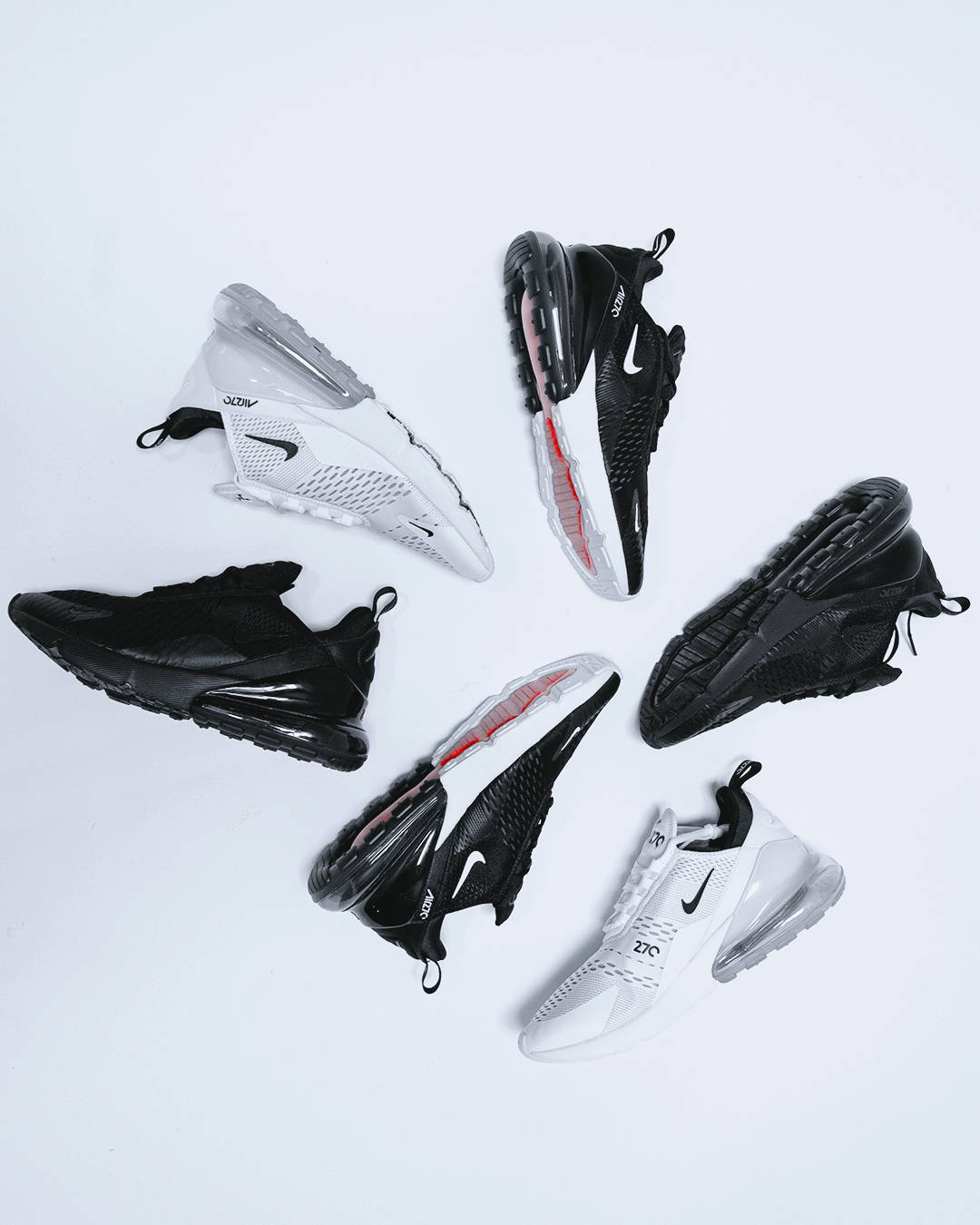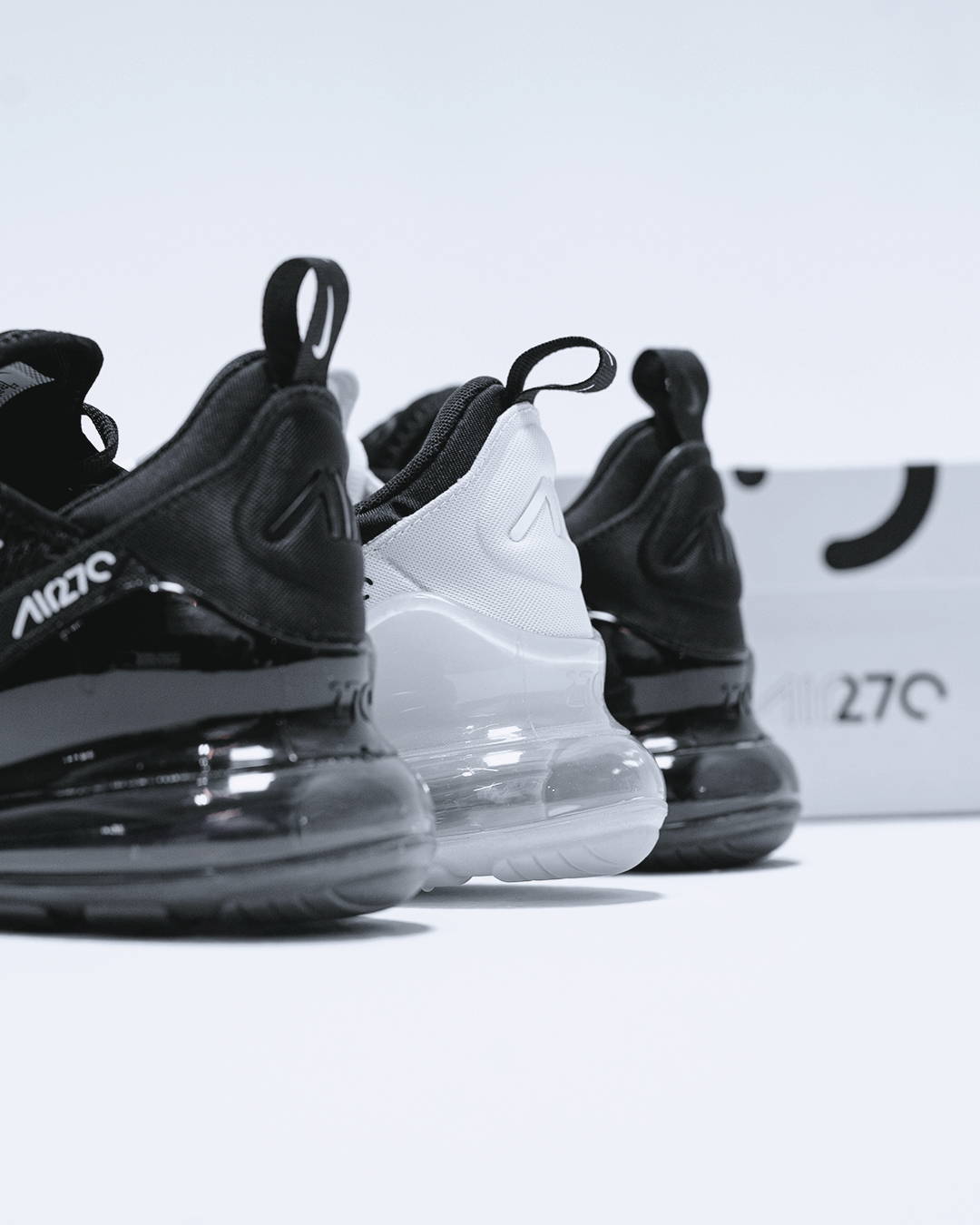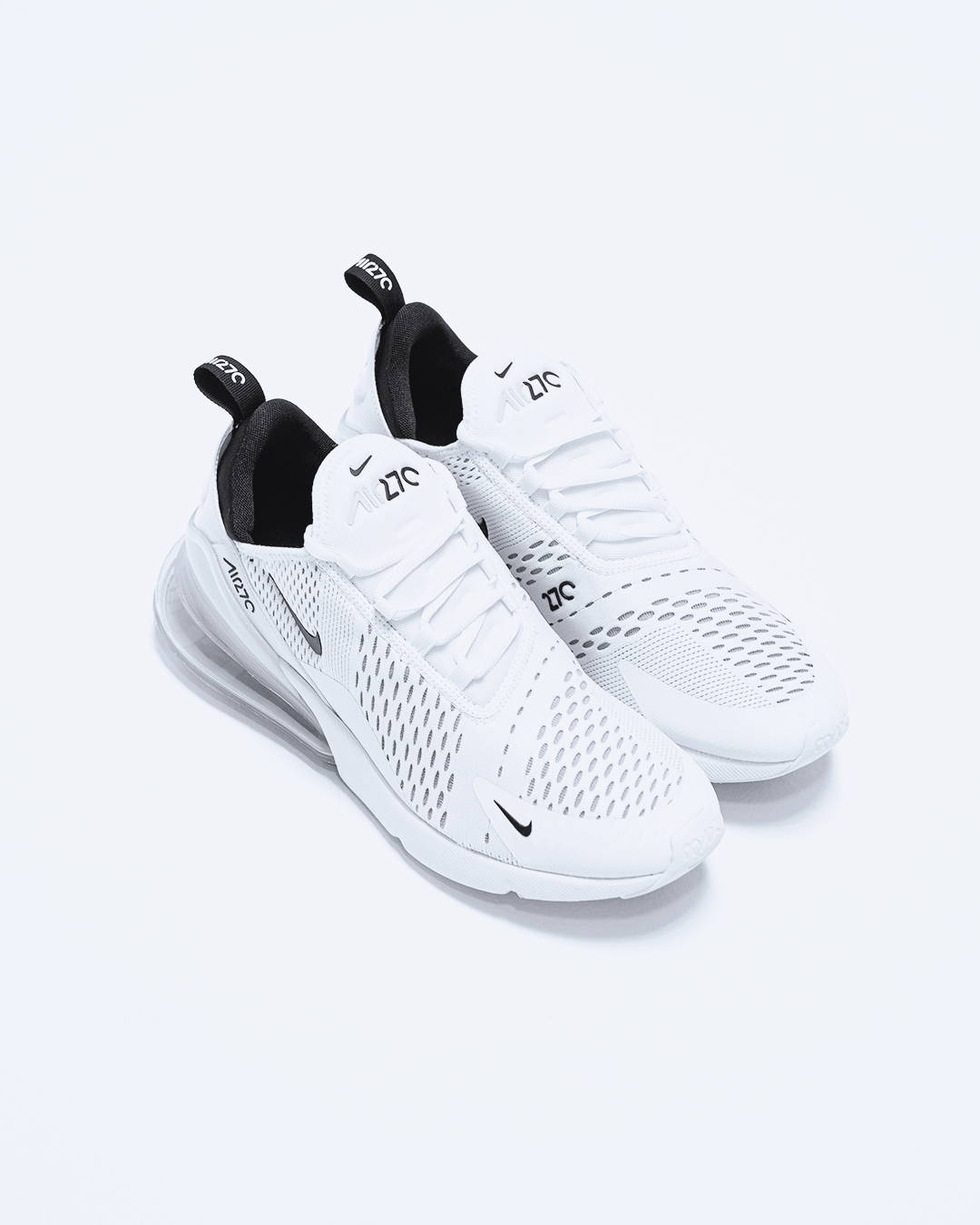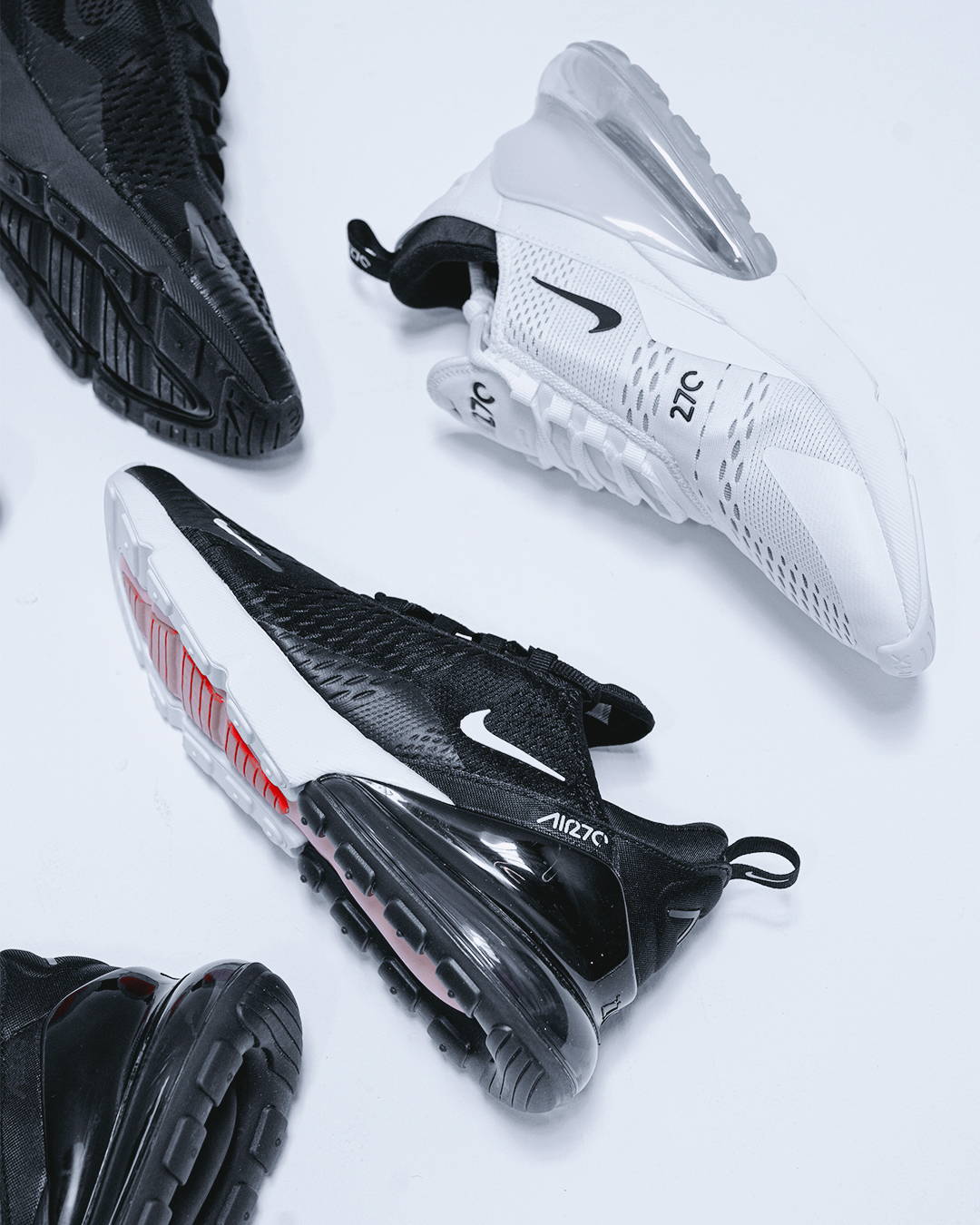 In 2018 the Nike Air Max 270 was released. With the Nike Air Max 270, Nike was looking to do something different with its Air Max series. The Nike Air Max 270 was designed to be the ultimate lifestyle shoe.
In honor of Air Max Day, take a look at the history of the Nike Air Max 270.
270
270 degrees of Air, added to a lifestyle shoe, was a great innovation from Nike. It allowed the shoe to be lightweight and comfortable enough for everyday wear. The knit fabric on the upper of the shoe keeps your feet cool for the entirety of the day. The Air Max unit in the heel provides the perfect level of comfort. The large air window is a bold choice, a choice that makes the 270 unique stylistically. The 270 has a rubber outsole and a pull tab on heel.
Designed for Style and Comfort
Nike designed the Air Max 270 as solely a lifestyle shoe. Air Max was traditionally always tied to running. The comfort of the Air Max 270 was designed to support your everyday life, as opposed to running and performance. The 270 did something uniquely different with Air Max technology. Starting in 1979, Air Max technology provided a level of lightweight cushioning no other brand or shoe in the marketplace could compete with. In 2018, Nike debuted a lifestyle shoe that was lighter and more cushioned than any other lifestyle shoe.
The Nike Air Max 270 is available for Men, Women, Girls and Boys.
Today
The Nike Air Max 270 is still a popular shoe today. It has been made available in a plethora of colorways. You can find Nike products at Shoe Palace.
- Adam C. Better