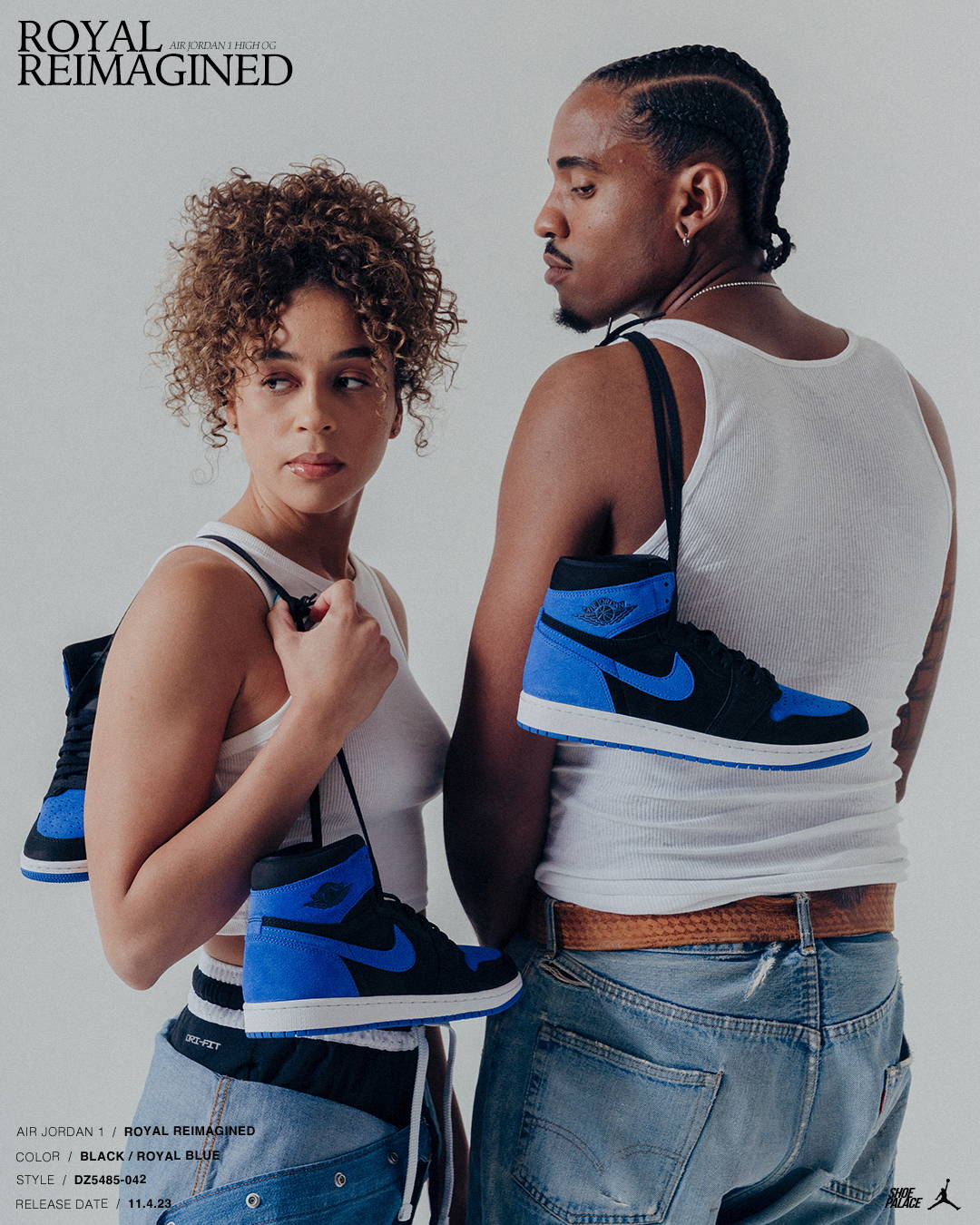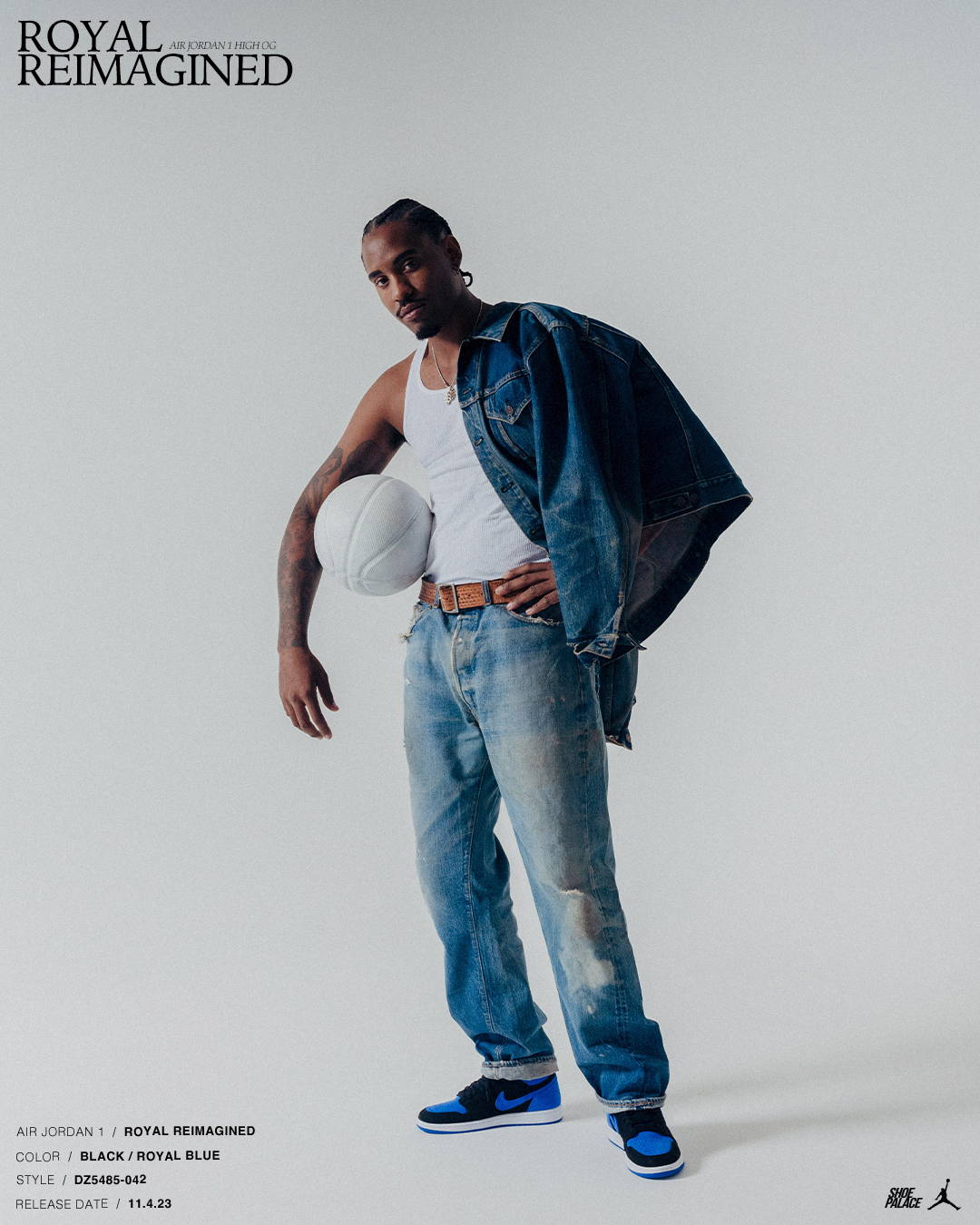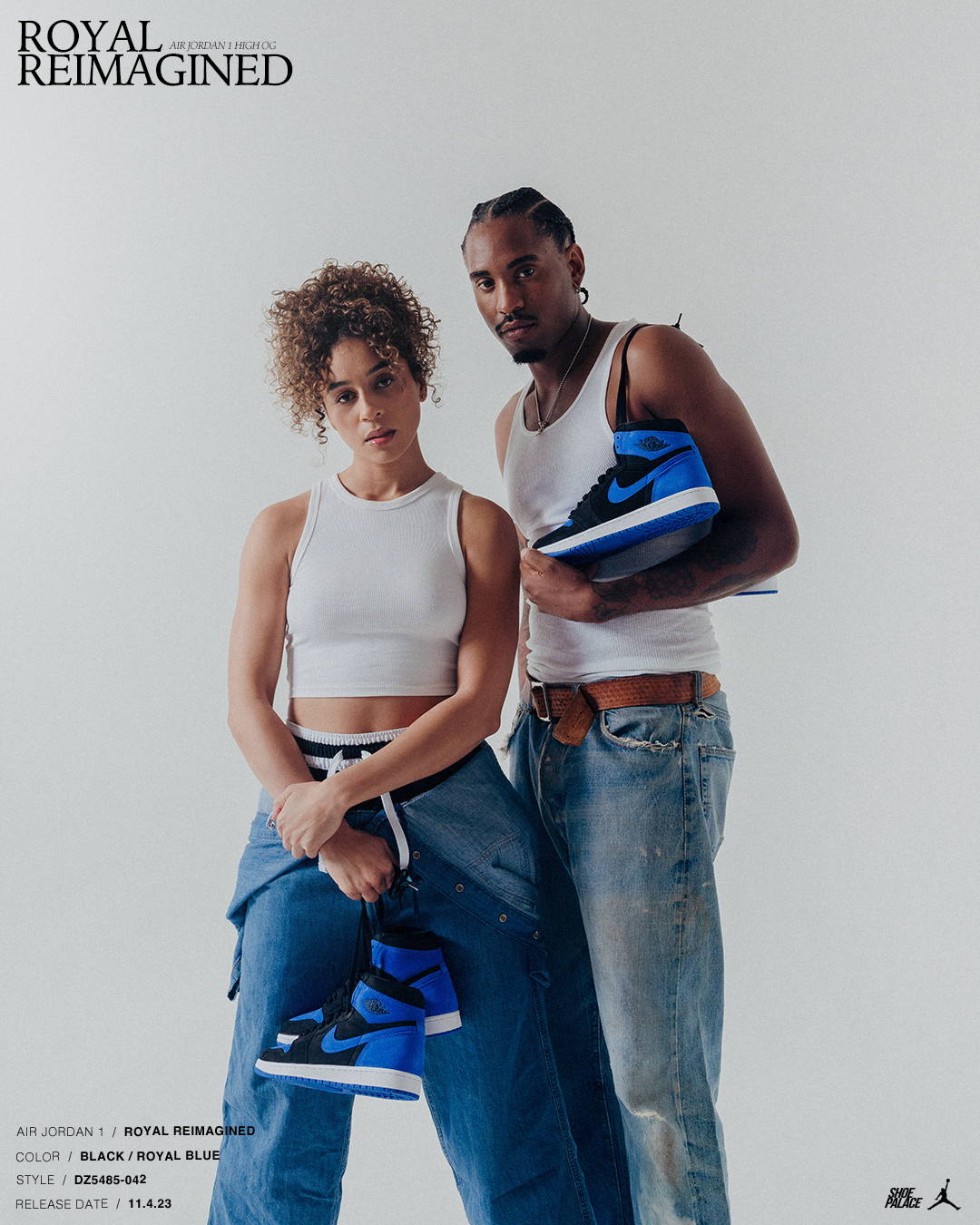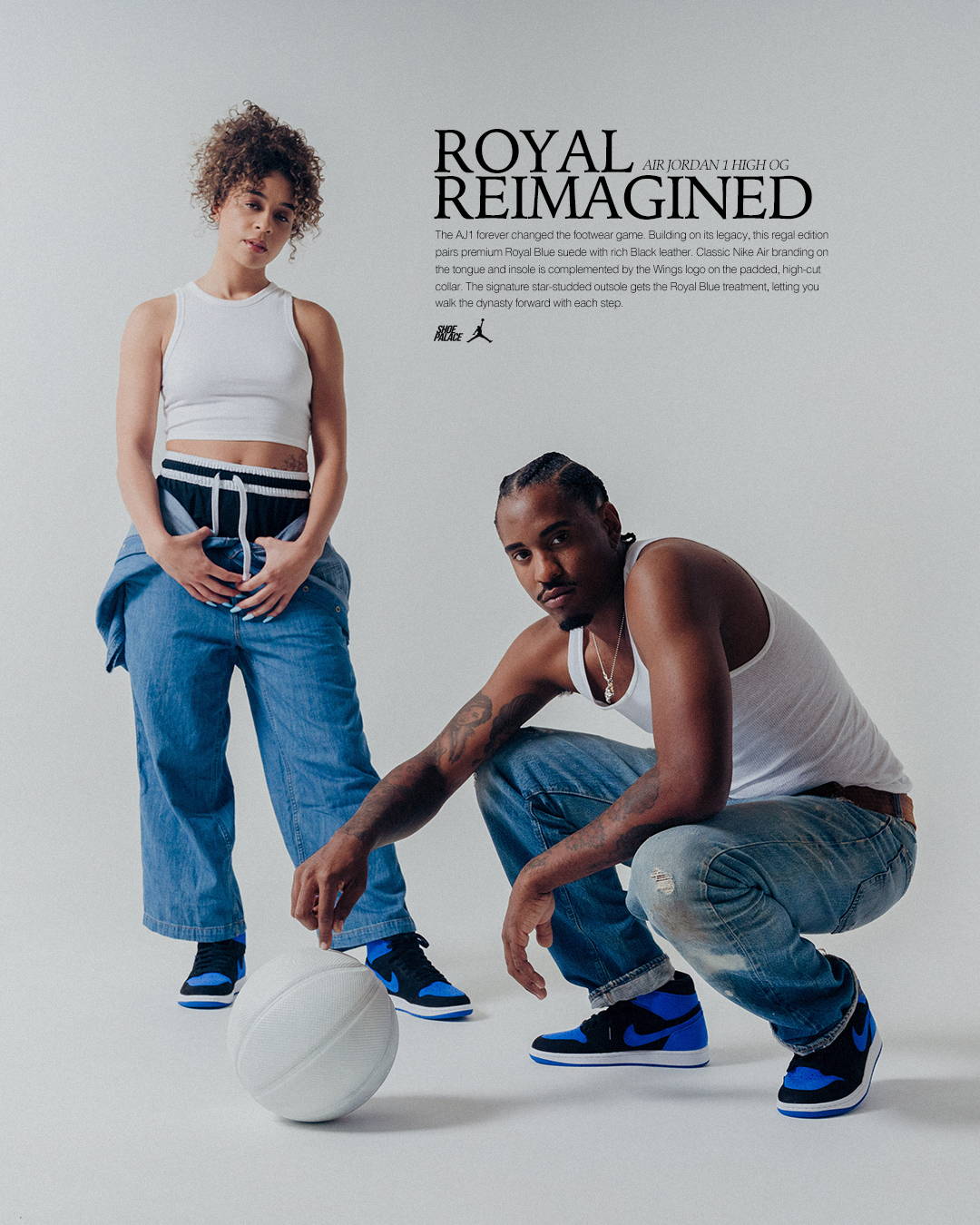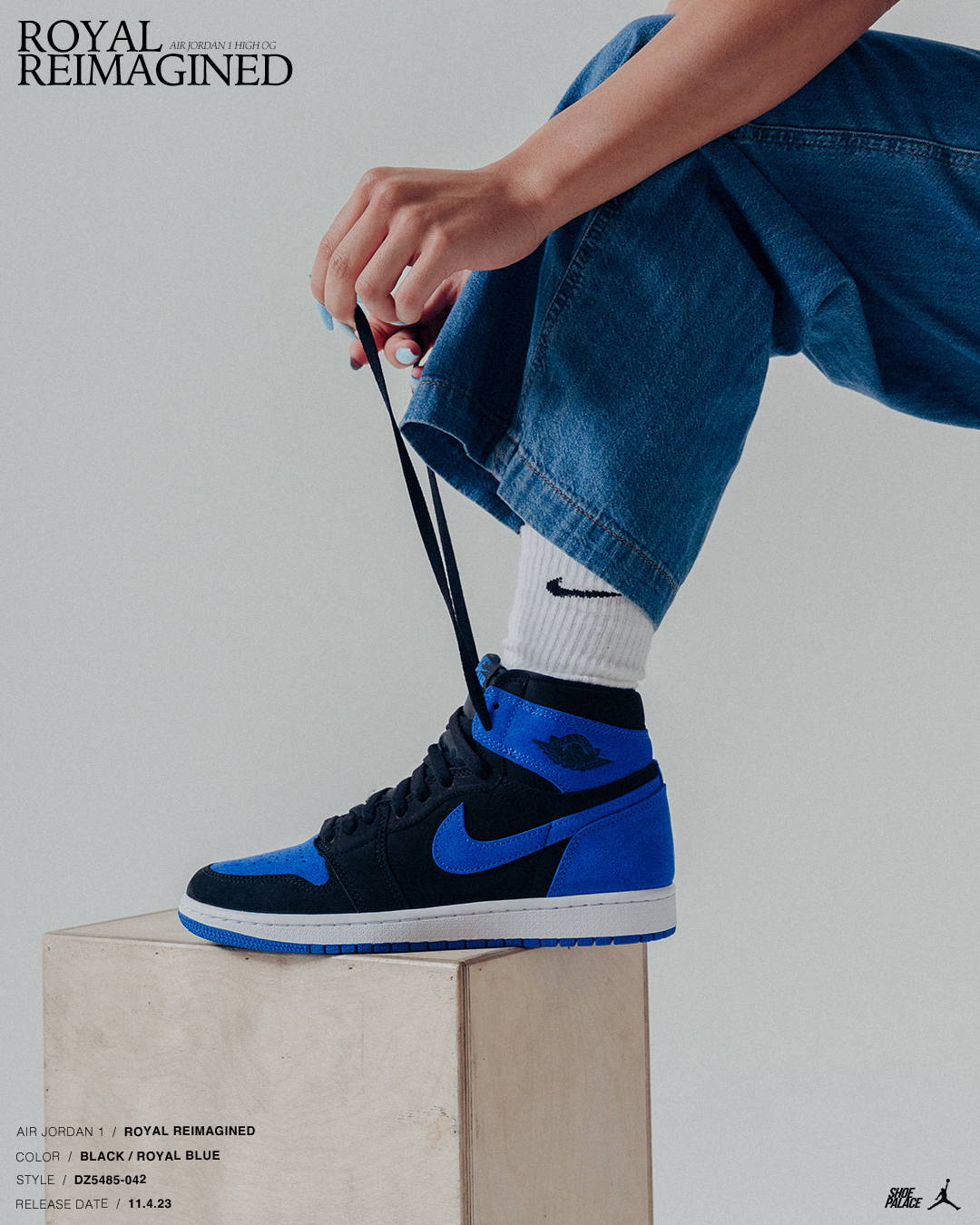 Jordan Brand's reimagined series consists of modern takes on classic retro styles. The Air Jordan 1 OG Royal Reimagined is the next chapter in the Air Jordan brands reimagining. You can find the Air Jordan 1 OG Royal Reimagined at Shoe Palace this November 4.          
OG Royal Reimagined
The Air Jordan 1 OG Royal Reimagined makes a huge departure from the original materials of the Air Jordan 1 High OG. The Air Jordan 1 traditionally comes with a leather build. This remastered version comes with buttery suede. The tongues keep their traditional nylon material and feature Nike Air branding. The Air Jordan 1 OG Royal Reimagined is a nice remix of a classic.
THE HISTORY OF THE AIR JORDAN 1
It is the 1 that started it all! The Air Jordan 1 not only set up the path for Jordan Brand. It also helped to set up the path for sneaker culture as we know it today.
The 1 That Started It All
The Air Jordan 1 was designed by Peter Moore and was released in 1985. The release was tied to Michael Jordan's rookie season in the NBA. The design of the Jordan 1 was rather simple and consistent with the other basketball shoes of the era. The Jordan 1 lacked the sophisticated technology that the Jordan Brand would be known for with later installments. Nike was dedicated to giving Michael Jordan his own shoe and brand to grow with. That commitment is clear when you view the shoe's distinctive logo. Moore designed a wings symbol, a precursor to the Jumpman logo, that was placed on the upper ankle of the shoe.
The Business Of The 1
Michael Jordan signed an endorsement contract with Nike for $2.5 million his rookie year. That looks like clearance aisle pricing today, but at the time many felt MJ, an unproven rookie, didn't deserve a contract that large.
When sneakerheads think of the Jordan 1 and colorways, they usually first think of the Jordan 1 "Banned." The Banned, also known as the "BRED," featured a black, red, and white colorway. The shoe received that Banned nickname because every time Jordan laced them up, he was fined $5,000 per game.
Today, the NBA allows players to wear almost any shoe they want, no matter the colors or design. In 1985, the league was far more conservative when it came to shoes and the Air Jordan 1 Banned violated league uniform rules. There has been talk that the Banned legend is more fiction than reality. With many speculating that it was all a marketing ploy by the geniuses at Nike. Regardless of the validity of the story, the Banned saga helped to make the Air Jordan 1 a legend.
Men: DZ5485-042
Grade school (GS): FD1437-042
Preschool (PS): FD1412-042
Infant Toddler (TD): FD1413-042
- Adam C. Better