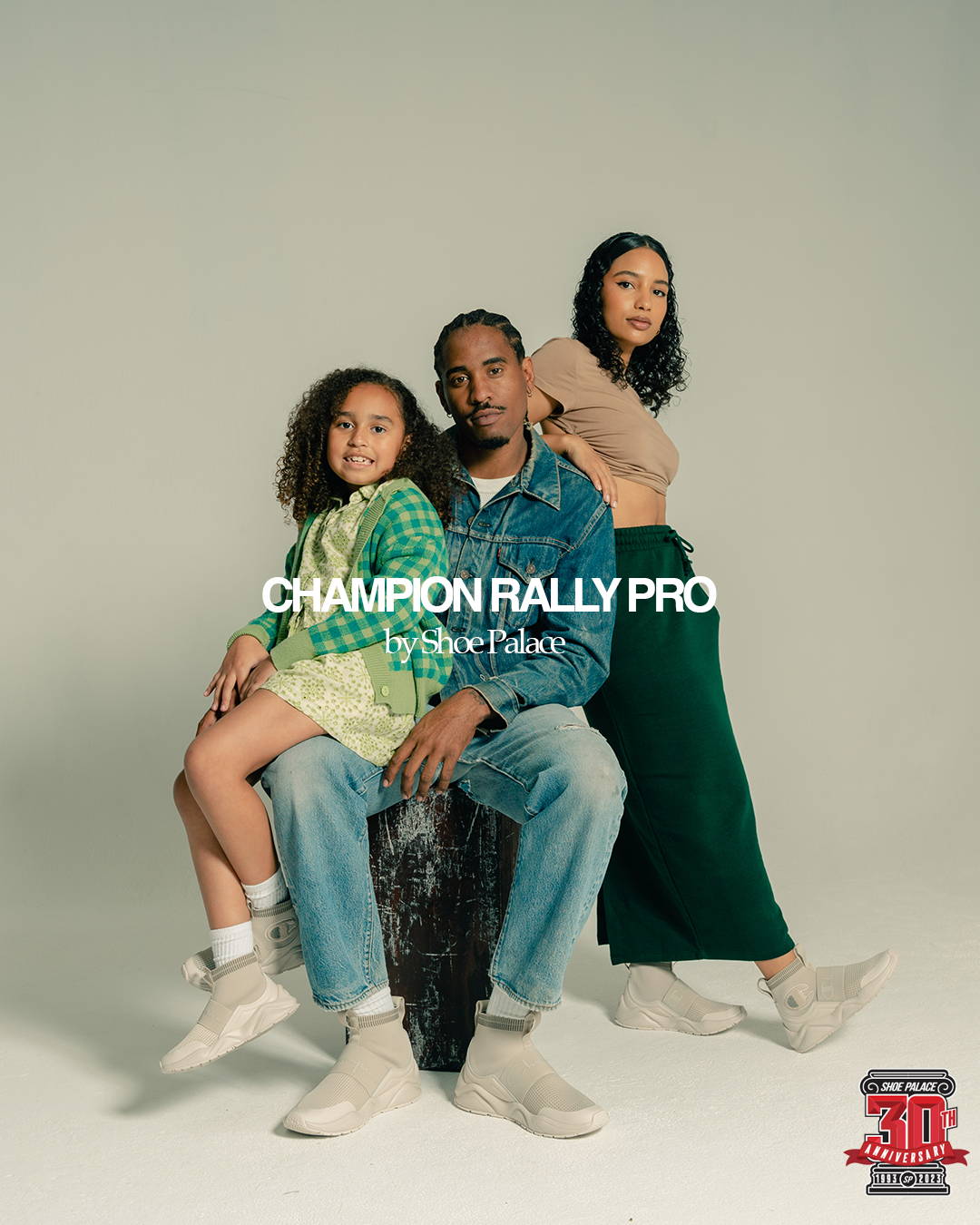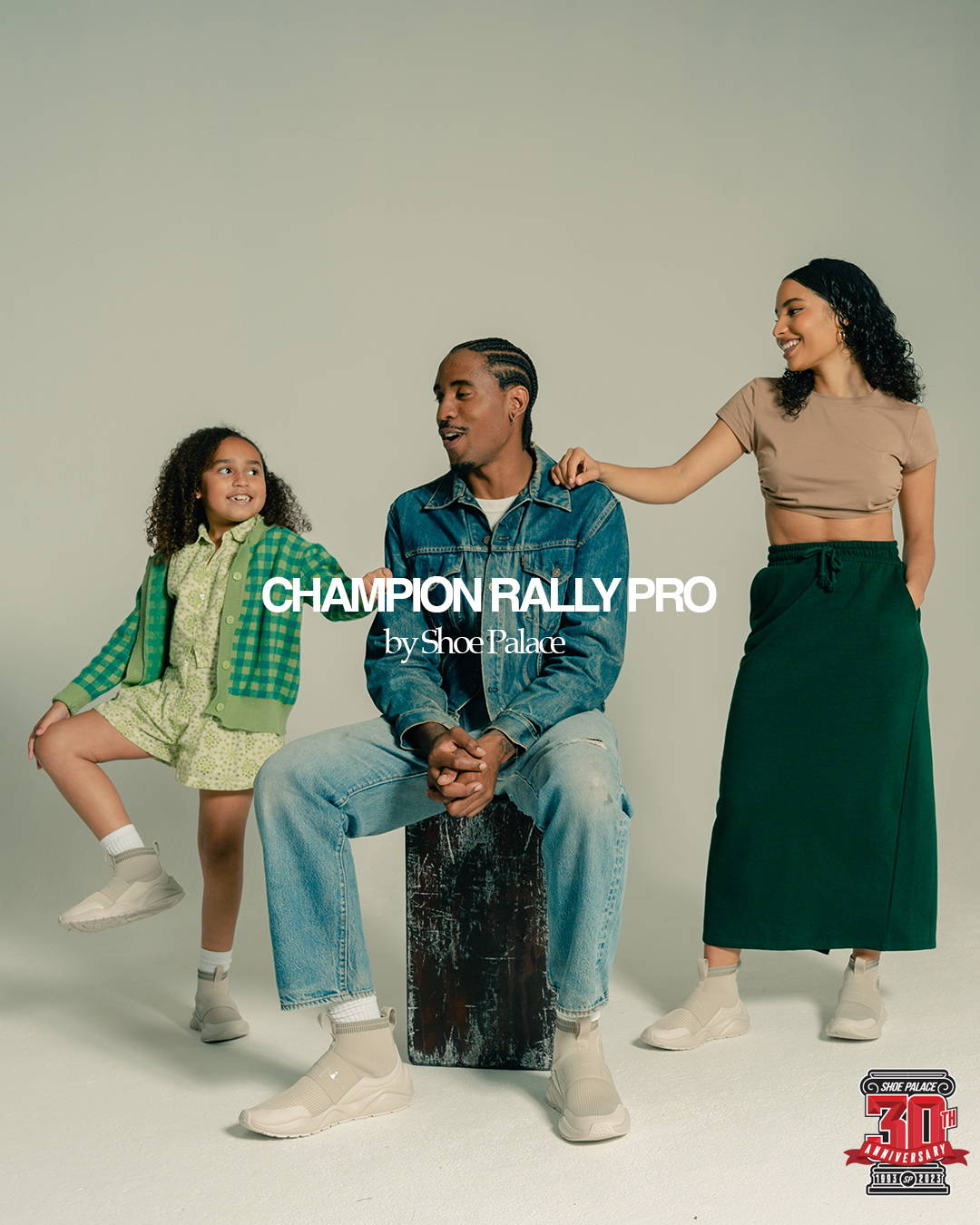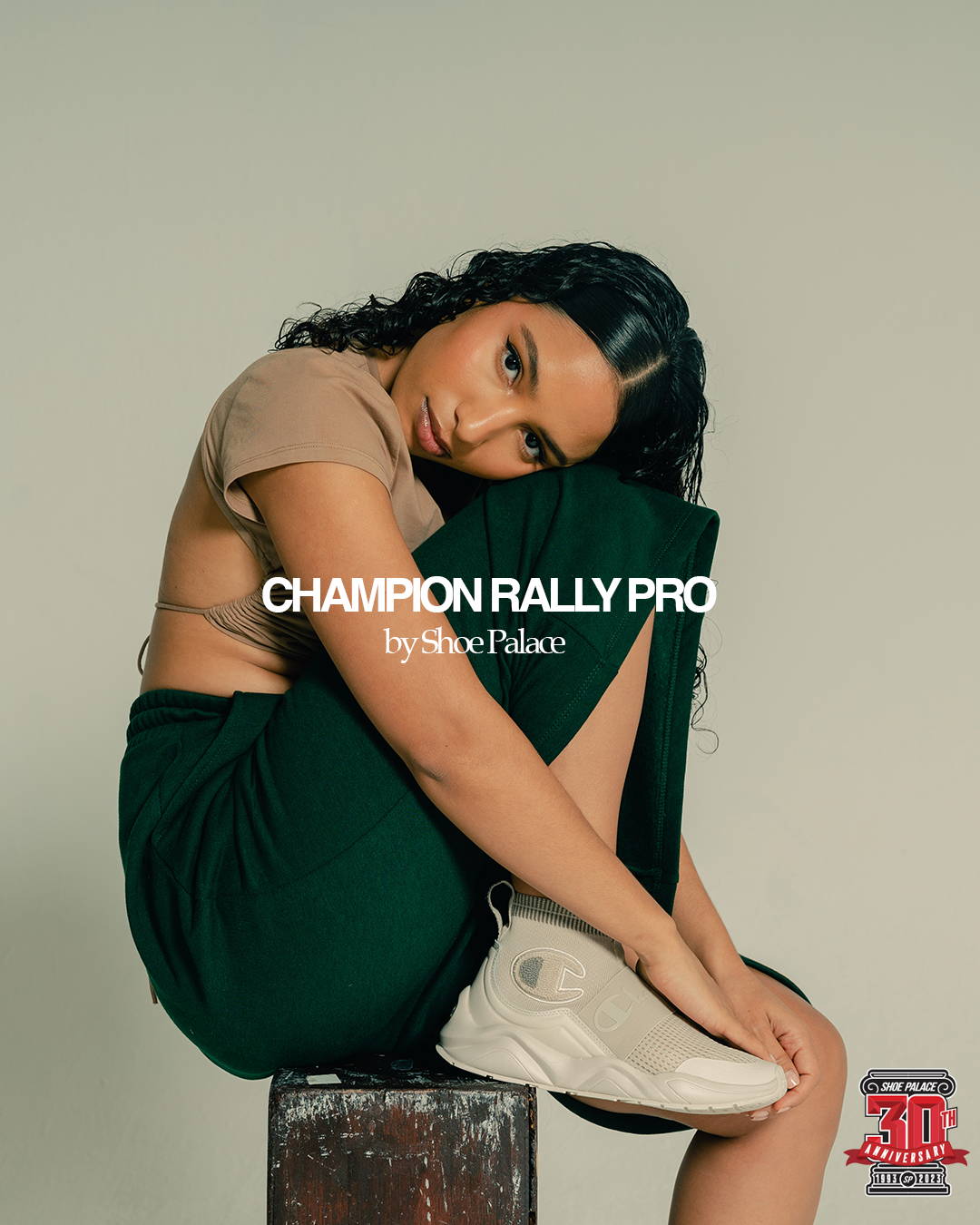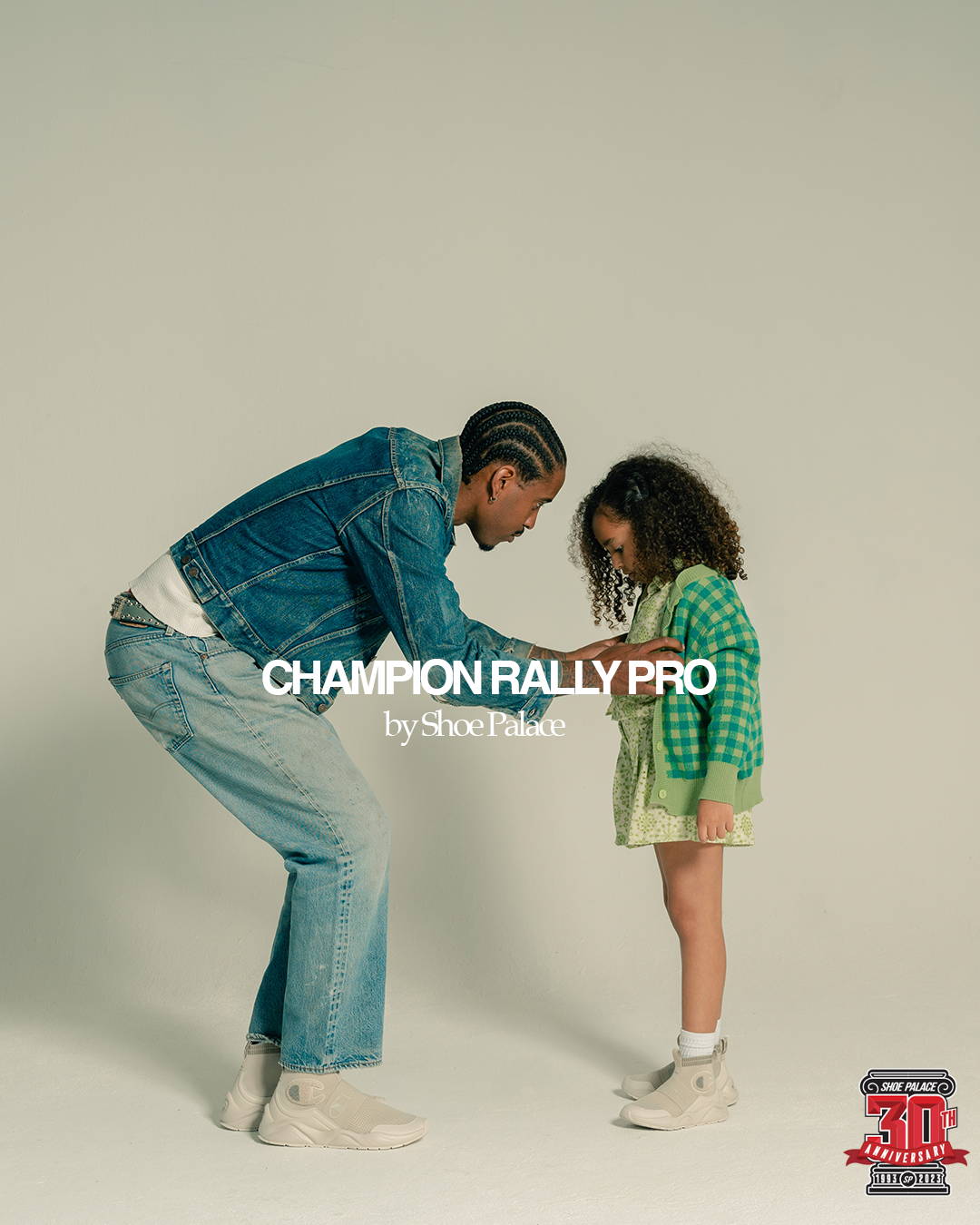 Shoe Palace is celebrating its 30 Anniversary in 2023. To celebrate the occasion, Shoe Palace is partnering with one of its most valued partners, Champion, for an exclusive version of the Champion Rally Pro.
Champion
Champion has established itself as an absolute leader in the casual/leisure apparel space. Champion's sweatshirts, sweatpants, tees, and shoes are fashion staples and have been consistently a huge hit with the Shoe Palace consumer base. The ease and versatility of Champion makes them a comfortable fit for a wide range of styles and tastes. Champion's branding is iconic in our industry. Longevity and relevance in the fashion world is incredibly difficult to achieve. Champion has shown us how to keep up with changing tastes and the evolving demands of your patrons. We are proud to carry Champion apparel, accessories, and other products in our stores and on our website.
Shoe Palace
In 2023 Shoe Palace will be celebrating 30 years of business. The footwear company currently has close to 200 locations across the country and a successful e-commerce website. The retailer is one of the most trusted names in the industry with an extensive list of brand partners, including Champion.
Shoe Palace is the realization of a dream its founder, Agob Mersho, believed could only be accomplished in America. His goal from the start was simple, he wanted to provide a better life for his wife and five kids. In 1978, Agob made the bold choice to move his family from their home country of Syria to the United States. It took 15 years of trial and error, but eventually the first Shoe Palace location opened its doors in the Bay Area of California in 1993.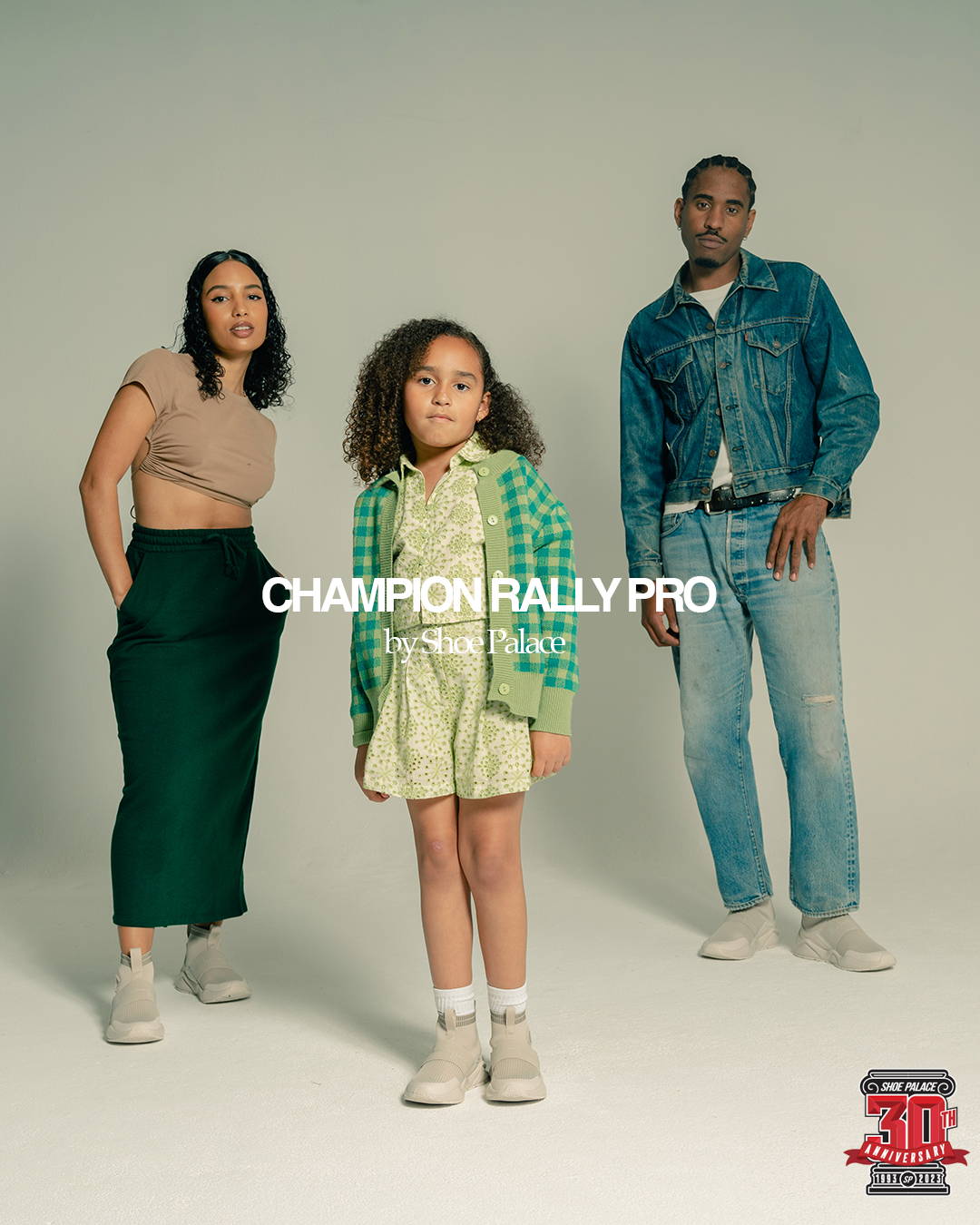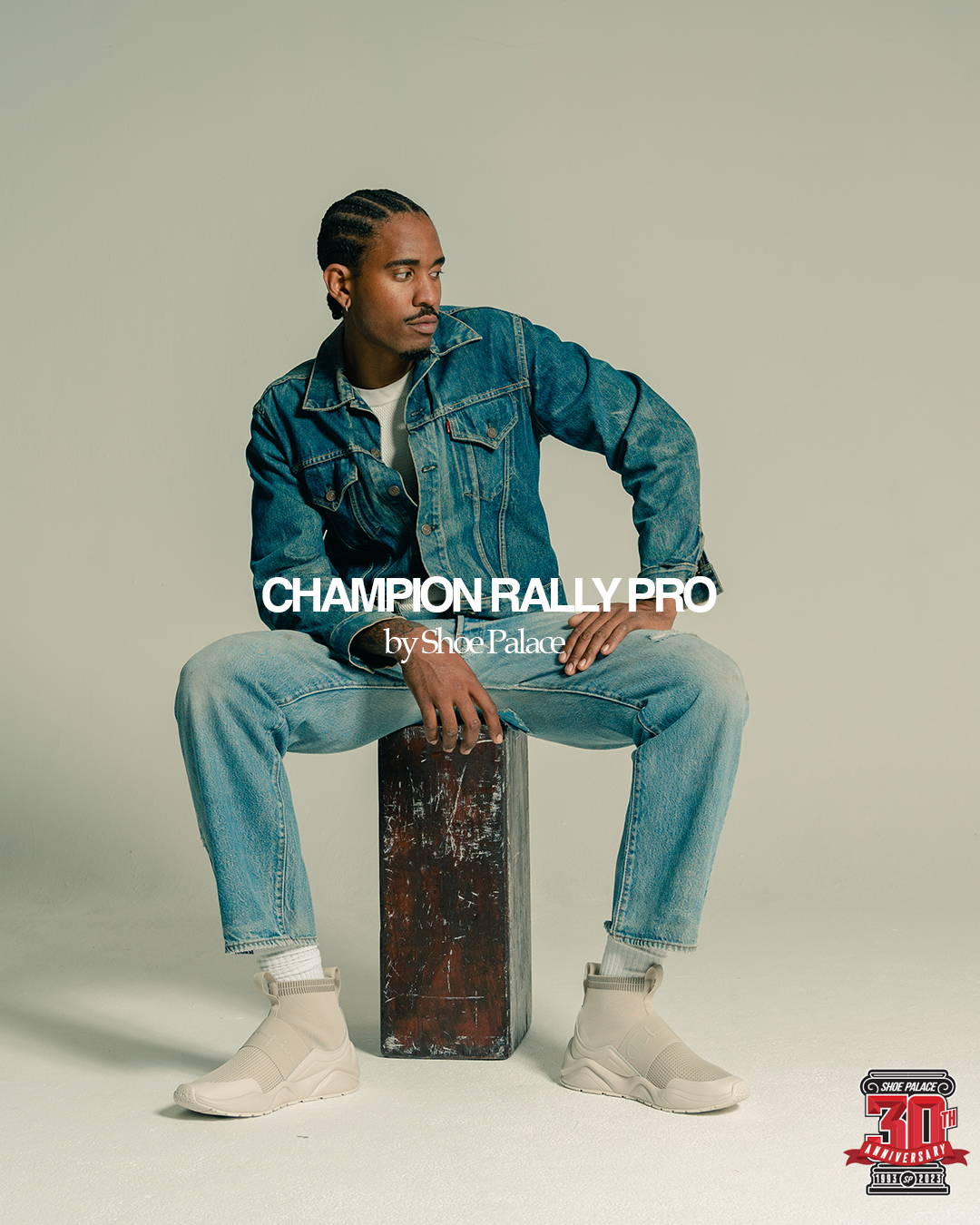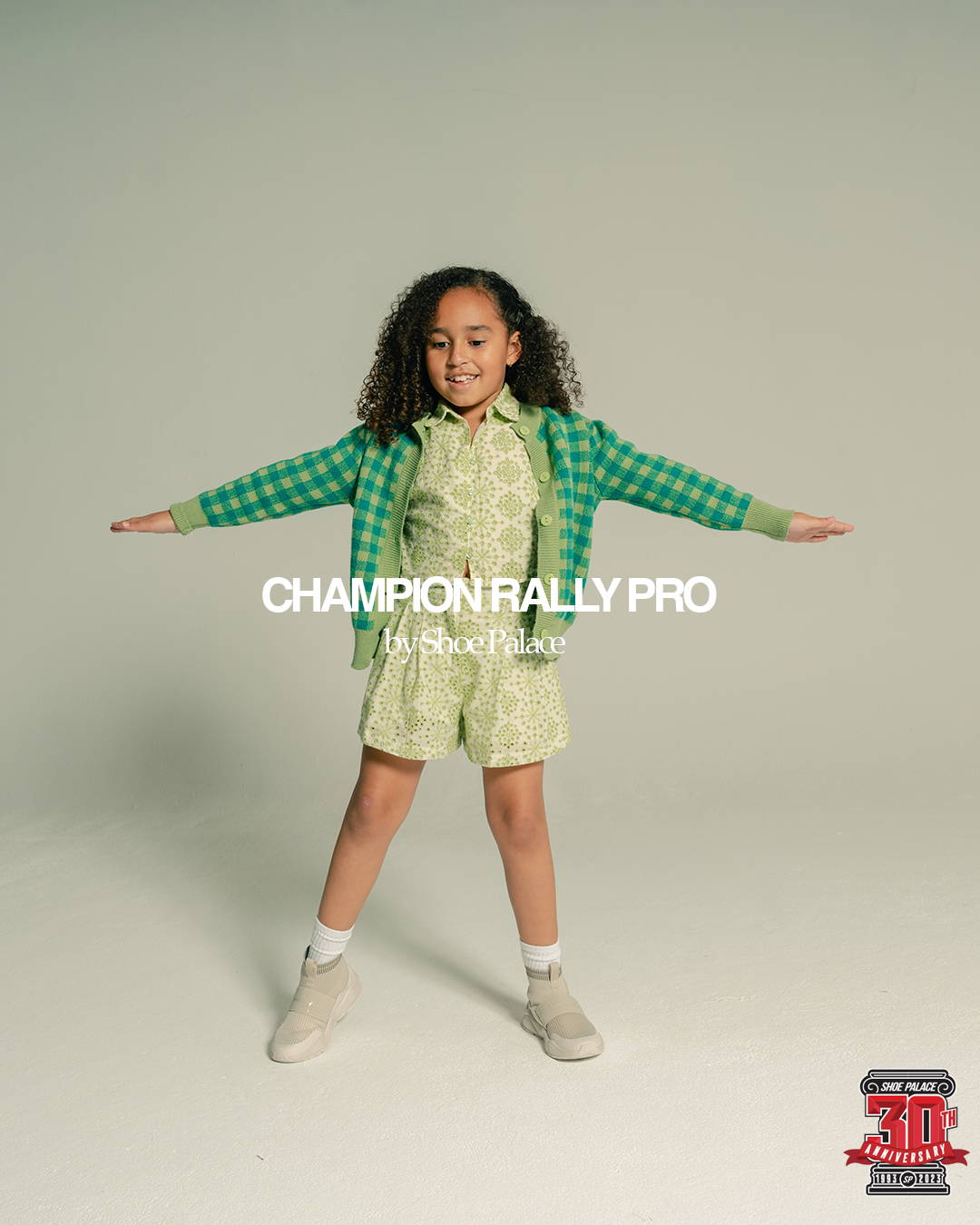 Rally Pro
The Rally Pro is arguably Champion's most popular shoe style. The Rally Pro mixes style and comfort perfectly. The high top shoes have a sock style ankle with stretch knit and an elastic strap. The slip on shoe offers all day comfort. The oversized chenille C logo patch at the side is perfectly placed and is eye catching. There is also a script logo across the strap. The insole is cushioned and removable.
Shoe Palace x Champion
The Shoe Palace x Champion 30 Anniversary Exclusive Rally Pro comes in Taupe/Beige/White. The exclusive shoe features Shoe Palace 30 Anniversary branding on the nylon webbing. The upper also features mesh, knit, elastic gore and suede. The outsole is EVA rubber. The exclusive Rally Pro is available in Full Family Sizing to honor the importance of family for Shoe Palace. You can only find the Shoe Palace x Champion 30 Anniversary Exclusive Rally Pro at Shoe Palace retail locations and on shoepalace.com.
- Adam C. Better