Shoe Palace Presents A Jurassic Park Collection 65 Million Years In The Making
Isla Nublar – July 30, 2023 – Shoe Palace and Jurassic Park are both turning 30 this year, and to celebrate, Shoe Palace is creating a collection dedicated to the iconic adventure film. The assortment features exclusive styles that can only be found at Shoe Palace retail locations.
When Universal Pictures and Amblin Entertainment released Jurassic Park on June 11, 1993, it changed movies forever. The special effects used to bring the dinosaurs to life were mind blowing for audiences. Jurassic Park changed how films were made; and while the effects were awe inspiring, the film itself, with its characters, story, and adventure is what has made it an enduring classic for three decades.
Shoe Palace opened its doors for the first time in 1993. From the start, Shoe Palace put value on customer service and carrying top products from some of the biggest names in the industry. What started as a single location in the Bay Area, has grown into over 200 locations nationwide, including a successful website, shoepalace.com.
The collaboration between Shoe Palace and Jurassic Park includes exclusive apparel pieces that can only be found at Shoe Palace. The collection features Tees, a camo shirt, camo shorts, Jurassic-inspired vest, and cargo shorts.
Celebrate the film that changed popular culture this August exclusively at Shoe Palace stores and at shoepalace.com.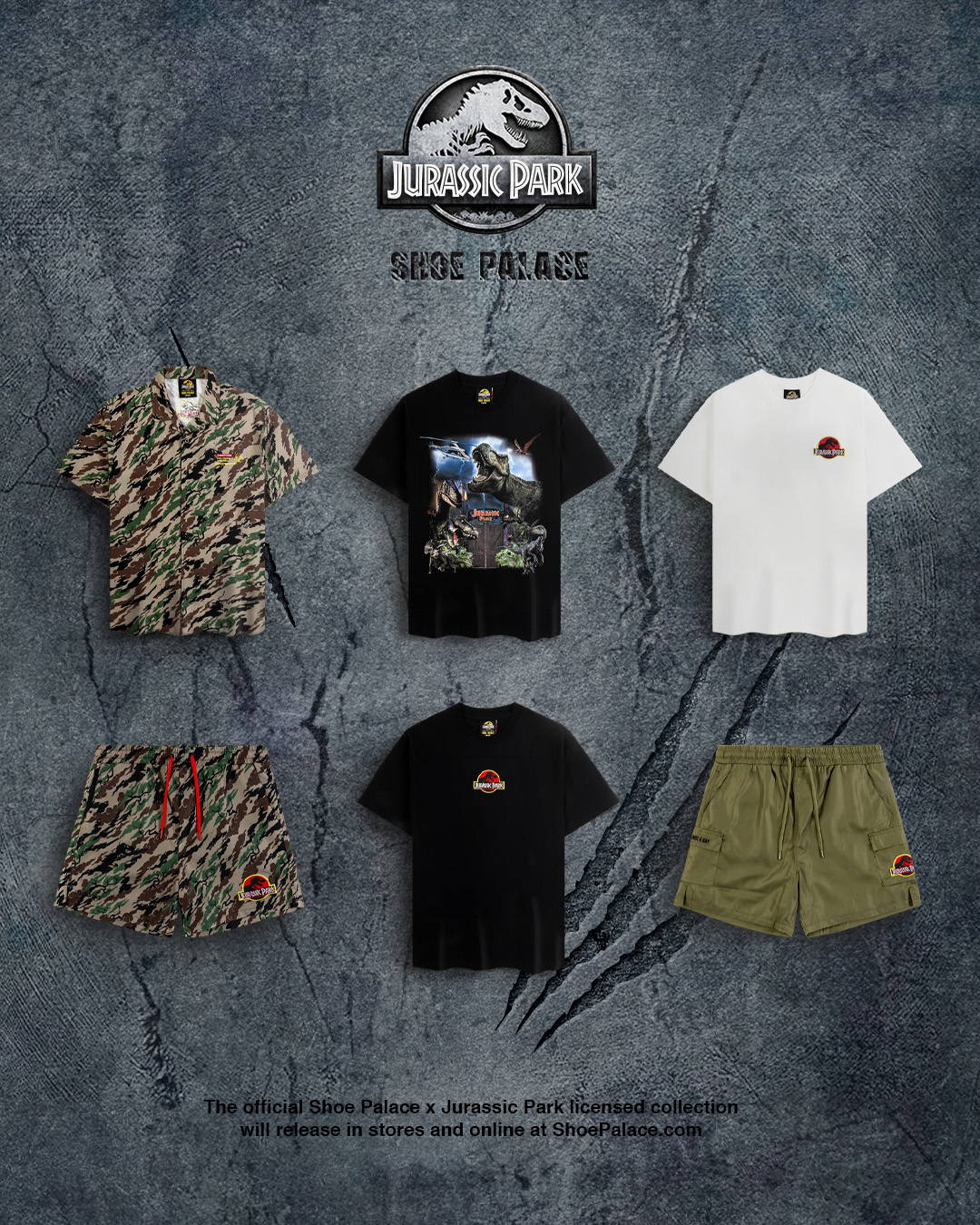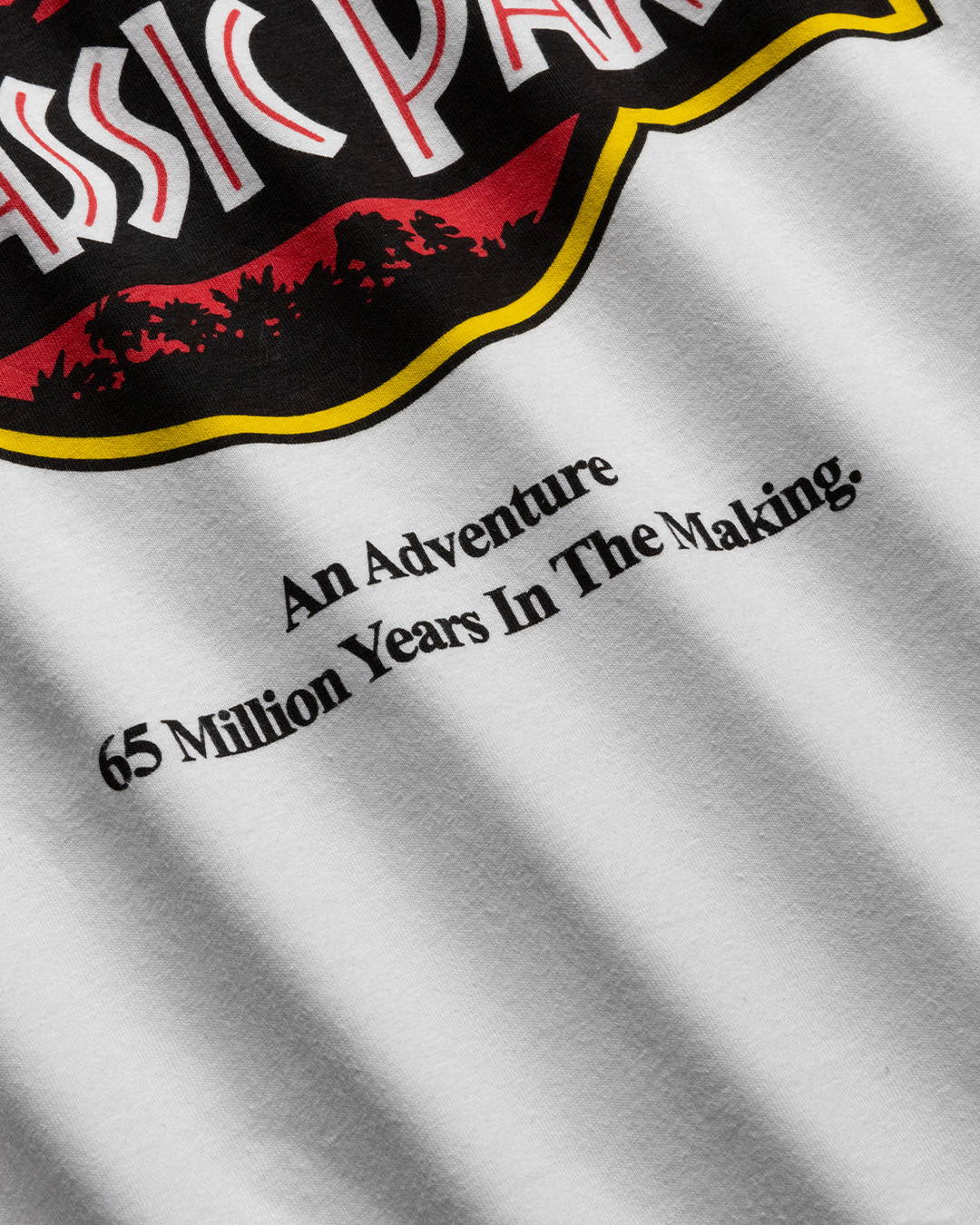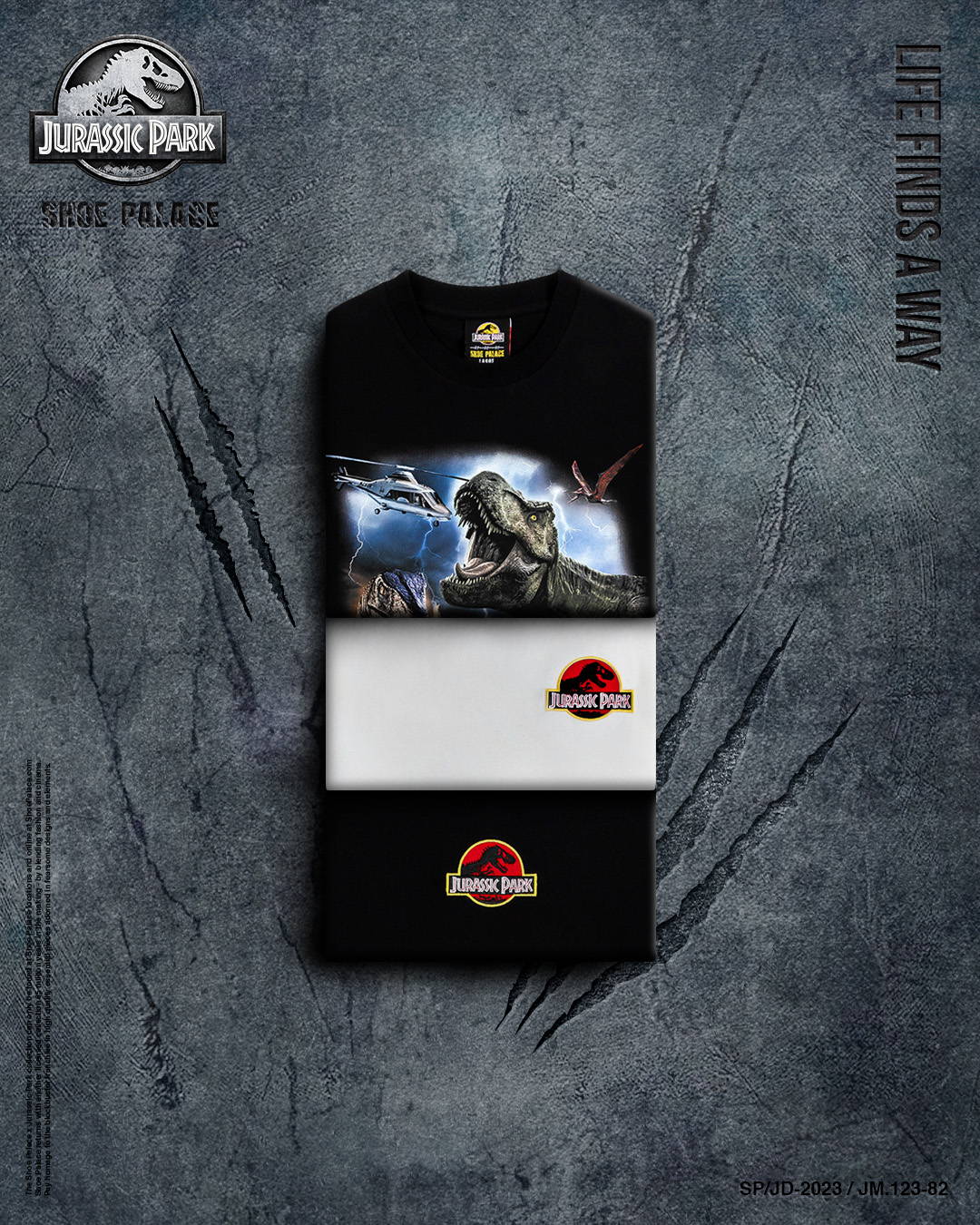 About Jurassic Park
Experience one of the biggest films in motion picture history with director Steven Spielberg's ultimate thrill ride, Jurassic Park – celebrating 30 years in 2023! Featuring Academy Award®-winning visual effects and groundbreaking filmmaking, this epic film is sheer movie-making magic that was 65 million years in the making. Jurassic Park takes you to an amazing theme park on a remote island where dinosaurs once again roam the Earth, and five people must battle to survive among the prehistoric predators. Starring Sam Neill, Laura Dern, Jeff Goldblum, and Richard Attenborough, discover the breath-taking adventure you will want to experience again and again.
About Shoe Palace
In 2023 Shoe Palace will be celebrating 30 years of business. The footwear company currently has close to 200 locations across the country and a successful e-commerce website. The retailer is one of the most trusted names in the industry with a list of partners that includes Nike, Jordan Brand, adidas, New Balance and many, many more. Shoe Palace is the realization of a dream its founder, Agob Mersho, believed could only be accomplished in America. His goal from the start was simple, he wanted to provide a better life for his wife and five kids. In 1978, Agob made the bold choice to move his family from their home country of Syria to the United States. It took 15 years of trial and error, but eventually the first Shoe Palace location opened its doors in the Bay Area of California in 1993.
Jurassic Park© Universal City Studios LLC and Amblin Entertainment, Inc. All Rights Reserved.