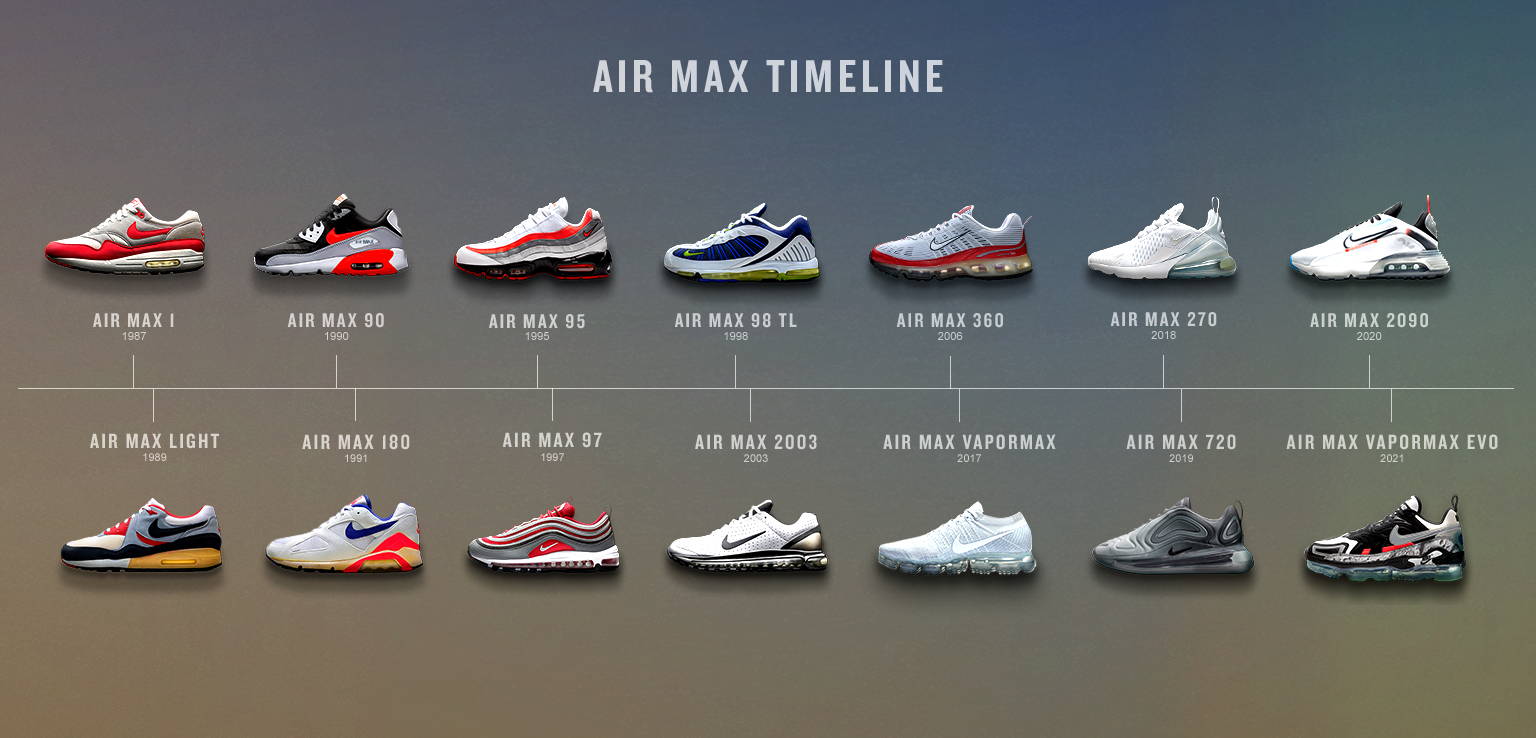 The very first Nike Air Max sneaker was released on March 26, 1987. In honor of that date, Air Max Day happens on that day, every single year. You know it is something special if it gets its own holiday. The Nike Air Max is something special and yes, it has its own holiday. Learn about the history of Nike Air Max Day below.
Celebrate Air
Air Max Day was started in 2014 by Nike. Every year, Nike releases special Air Max sneakers to commemorate the day. Celebrations and special events also take place that honor the legendary Air Max sneakers. For Nike, the Air Max model is one of its centerpiece designs. It has been a canvas for groundbreaking technology and game changing designs for decades now.
Father Of Max
Tinker Hatfield has designed some of the most important shoes of all time. Hatfield created the Air Jordan III, IV and even the Nike Air MAG shoe that showed up in Back to the Future II. He has done it all for Nike, including creating the Air Max 1. The Air Max 1 was so exciting when it launched because it was the first Nike sneaker to have a translucent bubble sole displaying the air bag unit. The air bag unit has been a part of Nike's technology since 1979. Hatfield's idea to expose it was a design flair that resonated with consumers. The inspiration came from the architecture of the Centre Pompidou. On a visit to Paris, Tinker Hatfield became enamored with the building's inside-out style. The structure of the Centre Pompidou was wrapped around the building's exterior. The idea of exposing the inner workings of a shoe was exciting to Tinker.
Max Legacy
Every Air Max release since 1987 has pushed the boundaries of technology and style. Consistently, the Air Max designers are looking for inspiration outside of the world of sports and footwear. Like the Nike Air Max 97 being inspired by a Japanese bullet train. The Nike Air Max sneaker has changed what a running shoe and casual sneaker could be for the entire industry. The Air Max series is so beloved and successful that it truly deserves its own special day.
- Adam C. Better