Allen Iverson was drafted by the Philadelphia 76ers in 1996. Allen Iverson was a generational talent. He changed so much about the culture of basketball that it would be impossible to capture his impact in a single blog post. I will try my best to explain why Iverson is a worldwide icon below.
AI
Allen Iverson was drafted by one of the biggest teams in the NBA, the Philadelphia 76ers. Iverson was the number one pick and expectations for him were high. Iverson was only 21 when he entered the league, but his impact on his team and the NBA was colossal from the start. He would earn Rookie of the Year honors after his first season in the NBA. His highlight reel during his rookie season is still awe inspiring to this day. The crossovers and above the rim plays have not lost any luster decades later.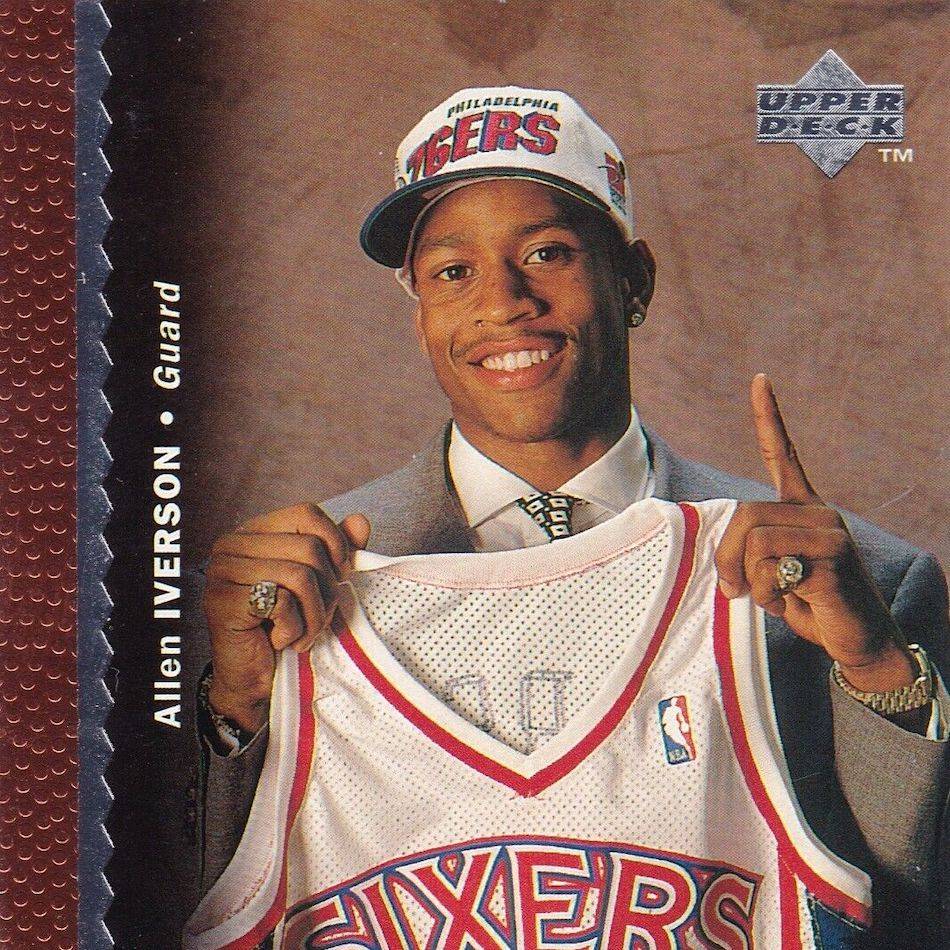 Early Days
Iverson attended Bethel High School. He was a standout at the school not just for basketball, but also football. As great as he was at basketball, he may have been even better at football.
Controversy has surrounded Iverson practically his whole life. When Iverson was only 17, he was arrested after being accused of starting a racially charged brawl in a bowling alley. Iverson would eventually be set free due to lack of evidence.
Upon his release, he was offered a scholarship to Georgetown University in Washington, D.C. Iverson made an impact at the school instantly. He could score anywhere on the court despite his small size, he is listed as 6'0, but he is probably much shorter.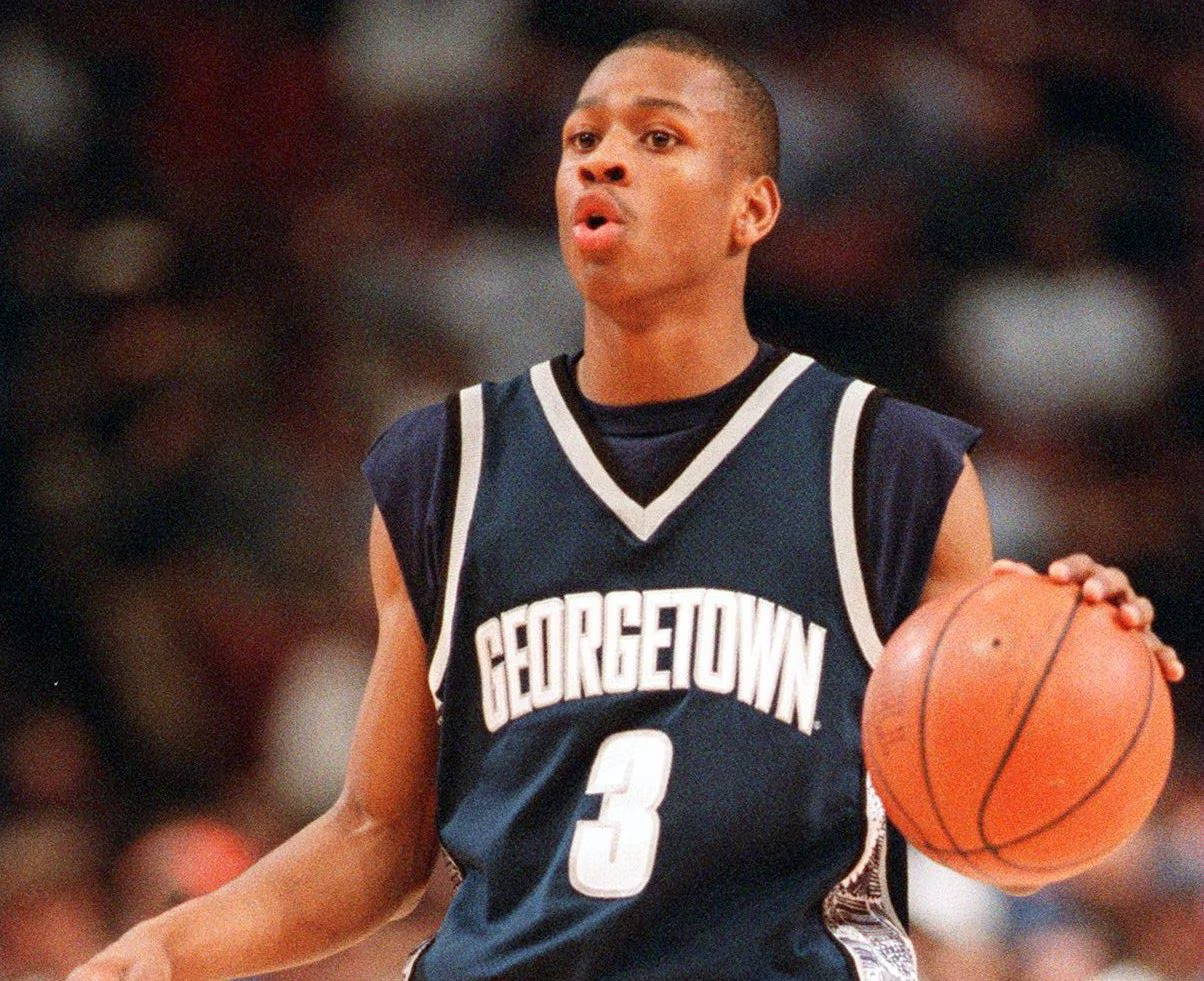 Hip Hop
Allen Iverson was a different kind of athlete when he debuted in 1996. He was a product of hip hop culture. His hair, clothes, tattoos, and attitude shocked the more conservative parts of the country and press. But the youth loved Iverson. They bought his trading cards, jerseys, and figurines. There was a time when Iverson's popularity was rivaling that of Michael Jordan.
Question???
Reebok needed a superstar in the mid-1990s. Reebok was looking for the face of the company. A fresh and charismatic star that could lead them to a whole new level of success. Allen Iverson was the perfect basketball star for what Reebok wanted. Iverson was electrifying on the court and had a genuine connection to young people off it.
When Allen Iverson received his signature line for Reebok, signature lines were still quite rare. Especially when you consider Iverson got a signature deal straight out of college. The first Reebok Question that debuted was the "Red Toe" colorway. The Reebok Question, especially in the Red Toe OG colorway, is still a sneaker icon today. Not that he needed it, but his red toe shoes made it impossible for Iverson to be overlooked on the court. It helped him to stand out, even though he did not require assistance.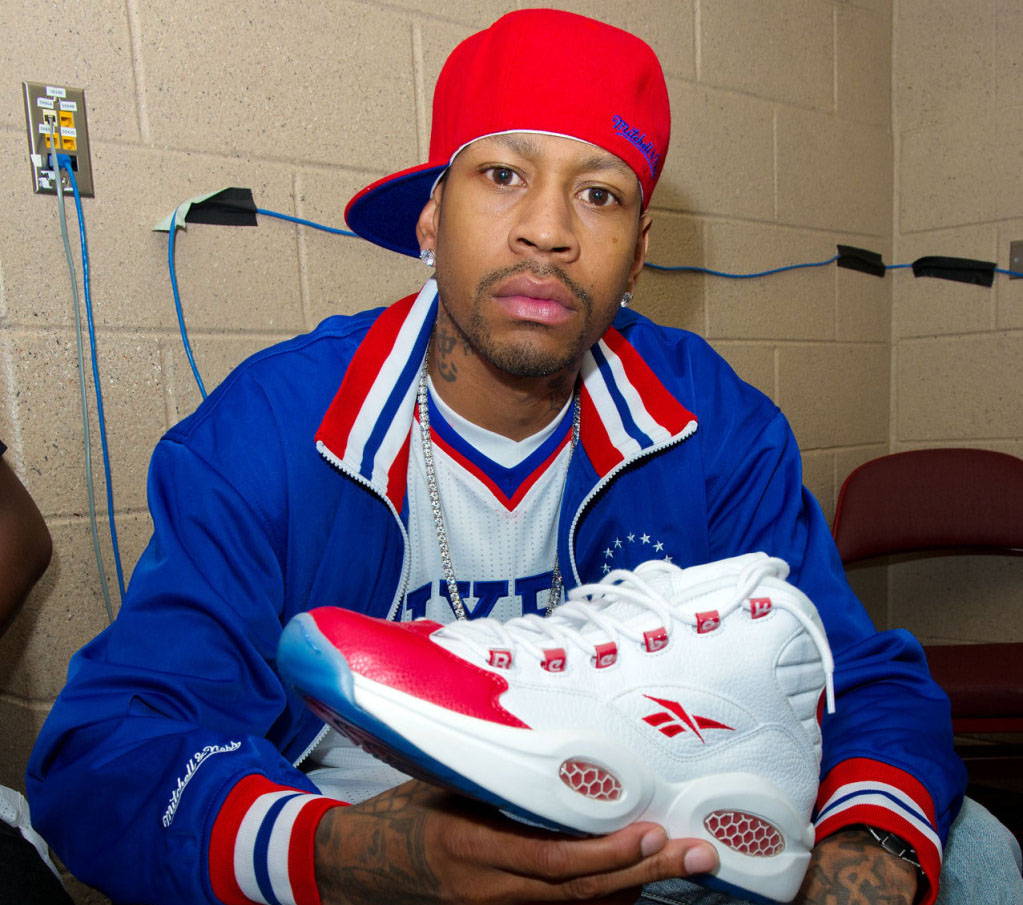 Legacy
Allen Iverson is one of the most celebrated figures in sports. His career is still celebrated and remembered today. AI changed the culture of basketball and his impact is still felt today.
- Adam C. Better