Larry Bird is an icon when it comes to the game of basketball. His heroics and backstory have become legends in the history of the game. Larry Bird was at his best in the playoffs, especially in the NBA Finals. Bird was a part of three championships teams in Boston.
Larry Legend
Larry Bird played 13 seasons in the NBA, all for the Boston Celtics. He is one of the deadliest shooters, and one of the most clutch players, the game has known. Bird was an all-around talent, he could score, pass, rebound and defend. What he lacked in athleticism, he made up for with grit and hustle.
Larry Bird brought home two Finals MVP Awards in his career.
Finals MVP #1
Before Larry Bird and Magic Johnson, the NBA was struggling to find a fanbase, sponsorships and national attention. But Magic and Larry changed the game and brought millions of fans to the NBA. In 1984, the NBA got its dream, Magic's Los Angeles Lakers would face off against the Boston Celtics in the NBA Finals. The series was heavily marketed and anticipated.
The Celtics and Lakers were rivals going all the way back to the early days of the league. They were the top two franchises in the history of the NBA. The 1984 series would not disappoint. It was a highly contested series with Bird and Magic both having shining moments.
Bird would get the best of Magic in this matchup. The Celtics would win the 1984 Championship and Larry Bird was awarded his very first Finals MVP Trophy.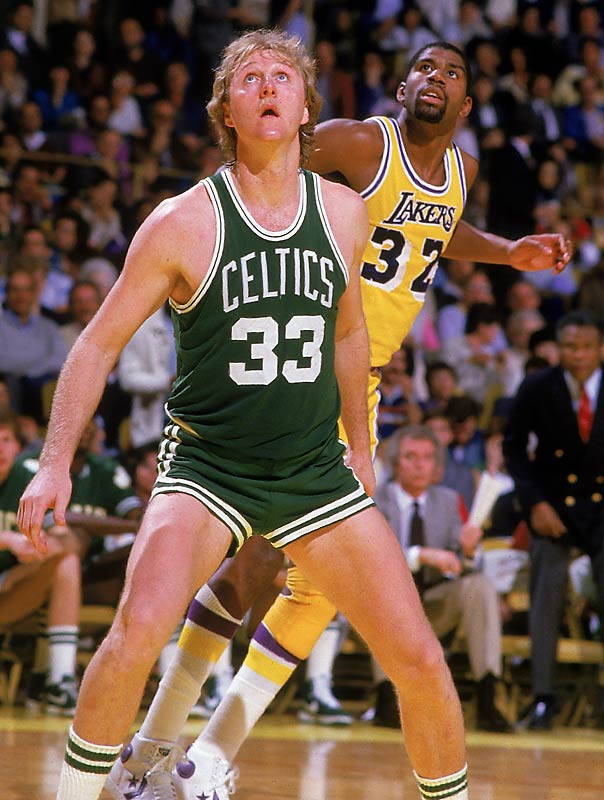 Finals MVP #2
In 1986, the Boston Celtics faced off against the Houston Rockets. The 1986 Boston Celtics team is considered by many to be one of the best squads of all-time. Despite having a team full of talent, Bird was without question their number one option. The Celtics would easily defeat the Rockets and Bird would earn his third and final championship and his last Finals MVP award.
- Adam C. Better