Michael Keaton is returning as Batman in the Flash. Keaton debuted as the Dark Knight in 1989's Batman and would return to play Batman in 1992's Batman Returns. In Batman Returns Michael Keaton wore the Air Jordan 6 while in costume.
Batman Returns
Batman was a huge, huge hit in 1989. A sequel was inevitable. Obviously, Batman's costume is a big, big part of the character. The makers of Batman Returns would turn to Nike and Tinker Hatfield to help with Bruce Wayne's footwear.
Nike and Tinker had experience creating sneakers for films, having just created the Nike Mag for Back tothe Future II in 1989. Nike and Hatfield started working on Batman's special pair Air Jordan 6 sneakers around 1991.
The Air Jordan 6 debuted on Michael Jordan in 1991. The shoe would also be customized for Michael Keaton's role as Gotham's protector. Batman's custom pair were blacked out and armor was added to the upper. The Batman version of the Air Jordan 6 is closer to "sneakerboots" than the basketball shoes MJ wore on the court.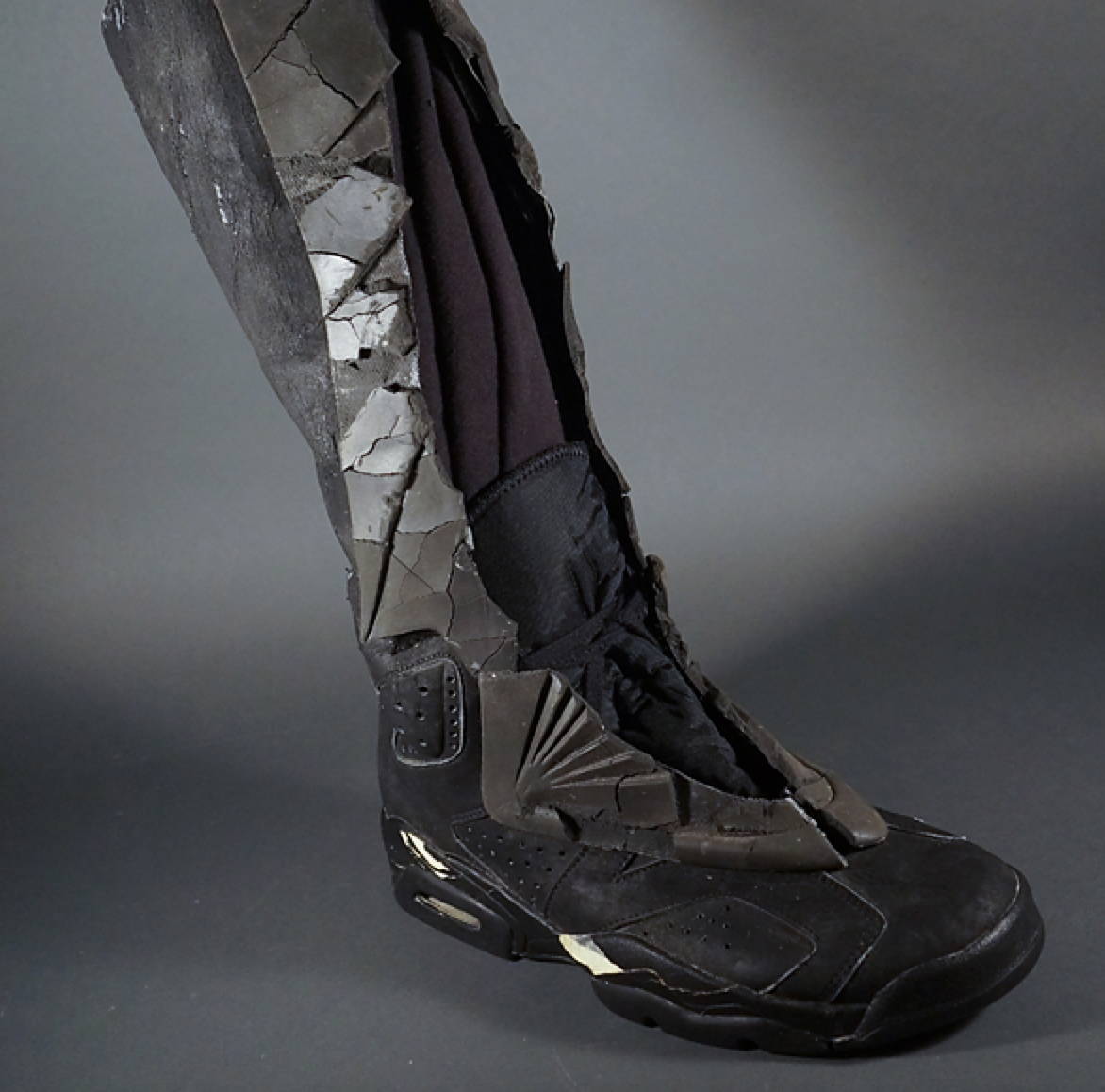 About the Air Jordan 6
The Air Jordan VI was designed by the legendary Tinker Hatfield and was released in 1991. This is a special Air Jordan sneaker because Michael Jordan won his first championship while wearing the Air Jordan VI. The VI is one of Jordan Brand's most iconic styles. It continues to resonate with sneakerheads and is still getting retro releases to this day. The late Virgil Abloh, who is one of the most important designers and fashion icons in the world, mentioned in the past that the 6 is his favorite Jordan shoe.
The Flash
The Flash opens in theaters on June 16. For many, the most exciting thing about the summer blockbuster is the return of Michael Keaton. I personally can still remember the hype that surrounded the original Batman films that Keaton starred in. Keaton will always be my favorite Batman and I can't wait for his return in The Flash. He probably won't be bringing his Air Jordan 6 sneakers with him, but it will be an exciting return regardless.
- Adam C. Better