WWE Legends don't get much bigger than Macho Man Randy Savage. He is a pop culture icon who still has millions of fans across the globe. Learn more about the WWE Legend below in honor of his birthday.
Macho Man
Macho Man was born Randy Poffo. His father was a wrestler, Angelo Poffo. Wrestling was in Randy's blood, but he almost chose a different career path. After high school, Randy was signed by the St. Louis Cardinals. While in the minor leagues, Savage injured himself and had to end his pursuit of a baseball career. Randy would now decide to follow in his father's footsteps. He would make his debut as a professional wrestler in 1973. Randy would try out a few different characters and gimmicks as a wrestler before it was suggested that he incorporate "Savage" into his name, because he wrestled like a Savage in the ring.
Professional Wrestler
Randy Savage would join the WWE in 1985. The 1980s is when professional wrestling became a global sensation. WWE became an entertainment giant with its larger than life characters. Randy Savage was a big part of professional wrestling's surge in popularity. Savage impressed the leadership within WWE, and it didn't take long for him to earn his first title. Randy Savage quickly became a superstar in professional wrestling.
WrestleMania
Macho Man Randy Savage would make his WrestleMania debut at WrestleMania II. WrestleMania is professional wrestling's Super Bowl. Savage became a mainstay at the yearly event. A partnership with fellow WWE icon, Hulk Hogan, and then an inevitable feud with Hogan, would also elevate the profile of Macho Man Randy Savage. His clash with Hogan, along with battles with legends like Ric Flair, helped Savage become a god in his sport.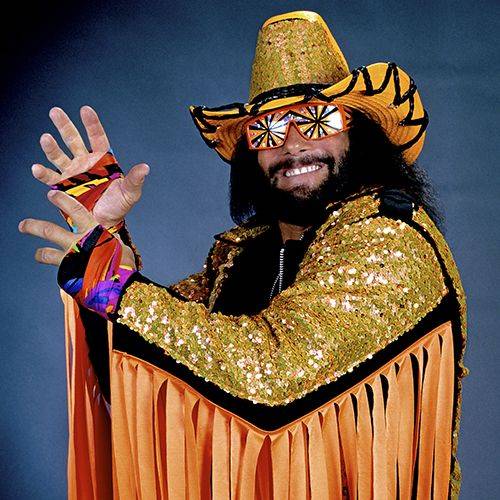 WCW
When the 1990s came along, the kind of wrestler WWE wanted started to change as the culture was shifting. Savage then moved to the WCW, something that was common for WWE wrestlers of his era to do. Macho Man would find success in WCW and win four WCW World Championships.
Hall Of Fame
With his charisma, and iconic catchphrases like "Oooh, yeah," Macho Man Randy Savage is one of the most important wrestlers of all time. The icon passed away in 2011, but his legacy lives on. Macho Man Randy Savage was placed in the WWE Hall of Fame in 2015.
Happy Birthday, Randy Savage!
- Adam C. Better